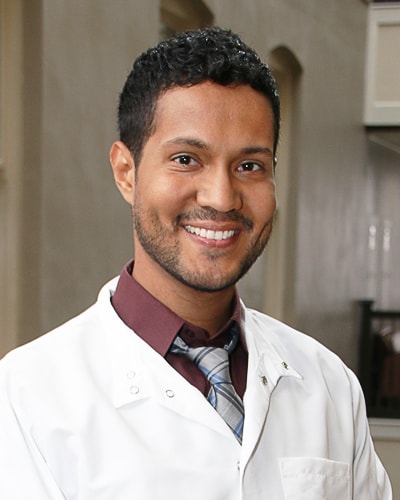 About Me
---
"What I enjoy most about orthodontics is the art and design involved in crafting a product that will forever serve as a patient's hello to the world."
Education
---
University of Minnesota School of Dentistry, Minneapolis, MN, Orthodontics, 2010
University of Connecticut School of Dental Medicine, Farmington, CT, D.M.D., 2008
Professional Associations
---
American Association of Orthodontists
Southwestern Society of Orthodontists
Insurance
---
As a service to our patients we will provide an estimate of costs prior to services rendered. All co-payments or other out-of-pocket expenses will be due at time of service. Dental Associates will submit all claims directly to the patient's insurance company. The insurance company will determine the benefit reimbursement. Any remaining balance is the patient's responsibility.
Please visit our Dental Insurance We Accept page for more details
Patient Reviews
Patient comments are gathered from our Press Ganey Patient Satisfaction Survey and displayed unedited in their entirety. Patients are de-identified for confidentiality and patient privacy.
August 21, 2019
Dr. Warner was great!
August 12, 2019
Dr. Warner is amazing- thorough and professional yet able to explain information in an easy to understand manner. Many workers are like family to me.
June 18, 2019
He is a good dentist, but it would be nice if he could take more time checking my teeth before I leave and when I get to my appointment.
March 12, 2019
Dr. Warner is a excellent communicator and an extraordinary listener. No questions or concerns are stupid in his mind. He is very respective and cooperative of any concerns, inquiries, or requests we make. He goes the extra mile. He even offered to clean our retainer.
February 8, 2019
The dentist seemed to performed a thorough exam but the explanation of the treatment options and the whys behind treatment options were very poor. When he told me the treatment option it seem like he was reading it off at script. No explanation once so ever.
February 8, 2019
Usually I have great reception from Dr Warner who is a very well qualified Orthodontist. So my experience at my visit took me aback and hopefully Dr. Warner was just having a bad day. He is usually very courteous. I do however feel compelled to describe my experience - so that no one else ever has to go through that again. Below is a short account of what happened: I arrived on time at 8:00 am and the attendant who is exceptional - prepped me asked I brush my teeth which I did then - waited for Dr. Warner. Dr. Warner had another patient at the time - and usually he will acknowledge your presence and take about 10 minutes with the other patient prior to attending to me. On Thursday, he didnt acknowledge or greet me. He then proceeded to take about 25 minutes with the other patient who was complaining of the delay and asking if he was done? When he finally got to my dental chair, he apologized but was in an inordinate rush to examine me prior to hearing what I had to say. Once I explained the issue I was having he invalidated it by laughing at my concern then tried to correct me - on my statements and (of all things) my accent. At this point my statements were jumbled - as I was trying really hard to maintain my composure and respect. He would make invalidating statements while examining my mouth - so I had no opportunity to respond - and I had to gesture with my hands so I can get a moment to explain. It was extremely disrespectful and I had to rush out to get to work after he was done, because at this point I was running late. Dr. Warner realized his manner was incorrect - due to his effort to appear polite and smile after the examination - and his effort to attempt to provide a solution to the issue at hand - but at this point - I just wanted to leave and never go back to Dental Associates. Once again my hope is that he was just having a bad day - and that this one incident will never happen again to me or any other patient. He needs to treat every customer with decorum and respect. My overall career spans 26 years - and agree that bad days do happen - but we were trained to treat each person with respect - no matter what is going on with our personal lives. I expect the same from those around me. This is why I decided to write this.
November 14, 2018
My Dentist was amazingly great on all levels with explaining what he would be doing and when it was time to get the job done he accomplished it with excellence. Im also getting Braces soon and the orthodontist was amazingly awesome as well.
May 31, 2018
Dentist, Dr. Warner, was very nice, gentle, and explained everything very well. I liked him very much.
May 22, 2018
Ortho Doctor was a AMAZING!! Vey nice and helpful! I really liked him.
May 11, 2018
No treatment progress or what to expect next communication by doctor.