Meet Sturtevant Pediatric Dentist Dr. Aline Dufresne
By: Pediatric Dentist Aline Dufresne
Hello, I'm Aline Dufresne, the pediatric dentist at Dental Associates Sturtevant. I'm thrilled to be providing caring dentistry to kids of all ages in the Sturtevant and Racine area in a comfortable, safe environment!
After receiving my certificate in pediatric dentistry from the University of Maryland in 2015, I began practicing in Michigan and recently moved to Wisconsin. Here's a short video about me:
Pediatric Dentistry at Dental Associates Sturtevant
At our clinic, we strive to make every child feel comfortable at every appointment. My team is trained to work specifically with kids and we work together to establish a safe and friendly environment for your child. We make each visit with us a positive experience so that your child grows up to be an adult who is comfortable going to the dentist.
My team and I will provide you:
Parent involvement in exams. We do knee to knee exams for children under the age of three. A knee to knee exam (sometimes call lap-to-lap technique) is where the parent sits opposite of me and lays their child down on their lap with the child's head on my knees. This makes the child feel safe, as he can maintain contact with his/her parent and promotes parent involvement. Furthermore, it's a great way for parents to learn hands-on how to brush their infant's teeth. As the child grows, he will become more independent and slowly but surely gain the confidence to sit on the dental chair on his own.
Tips at each appointment. We realize that your child will have better oral hygiene if you know how to help them do so! That's why we will help educate you at each appointment regarding when baby teeth typically come in and fall out, when permanent teeth should appear, and how to take care of those precious teeth and prevent tooth decay.
Sports guidance. Did you know that children are most susceptible to sports-related oral injuries between the ages of 7 and 11 years? If your child plays a collision or contact sport, we can create a custom mouth guard to help protect their mouth. We will also advise you on steps that you can take if any facial trauma were to happen while your child is on the field.
My team and I are in the clinic Tuesday through Friday, as well as every 2nd Saturday of the month. You may request an appointment below. We'd love the opportunity to take care of your child's dental needs and hope to see you in the clinic soon!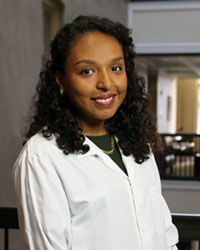 More pediatric dentistry information:
Read more blog posts by Dr. Dufresne