Three Reasons to Consider Dental Implants
By: Prosthodontist Nancy N. Okeke
Implants are certainly one of the greatest assets in dentistry. There are several reasons to consider implants as a treatment option:
1. Dental implants are the ultimate tooth replacement
When a tooth is pulled, the surrounding bone collapses and withers away over time. A dental implant is the closest thing we have to a tooth replacement. Like a healthy tooth, an implant absorbs forces and transmits it to the surrounding bone, therefore maintaining the bone levels.
2. Dental implants are made of titanium and do not decay
Implants are made of titanium and the crown that screws into the implant is made of metal and/or ceramic. Unlike natural teeth, these materials are not subject to corrosion or degradation from acid, sugar, and bacteria in the mouth. Despite being resistant to cavities, implants still need to be maintained as if they are natural teeth because they are subject to gum disease and bone loss around the implant if not properly cleaned.
3. Dental implants can be combined with older, traditional treatments to offer better results
Conventional dentures sit on top of the gums and get most of their support from the bone underneath the gums. However, the way the force is applied to the bone does not penetrate the bone as it would a tooth or an implant. The bone, in response, wears away over time. This is why after wearing a denture for many years, dentures may feel loose. The denture never changes, but the gums and bone supporting the denture resorb over time.
Implants can prevent the bone from resorbing at the sites where it is placed and can be used to support a denture. In some cases, the denture will never touch the gums because it is connected to the implant.
In other cases, implants are used to anchor a denture to the mouth, giving astronomically increased strength and retention. Additionally, implants can be used as an anchor for a partial denture to increase stability.
How Do I Know If I Am A Candidate for Dental Implants?
Most patients are candidates for dental implants as long as any gum issues or pre-existing medical conditions are under control. Your care provider can work with you to determine the best plan of action for your oral health.
All of our providers at Dental Associates take pride in building highly customized care plans to ensure that all patients are treated in a way that is most beneficial to their health and health goals. Implants are a great addition to various treatment modalities. So next time you are interested in replacing a missing tooth or having greater stability in your denture, inquire about implants and learn about how your function can be greatly improved!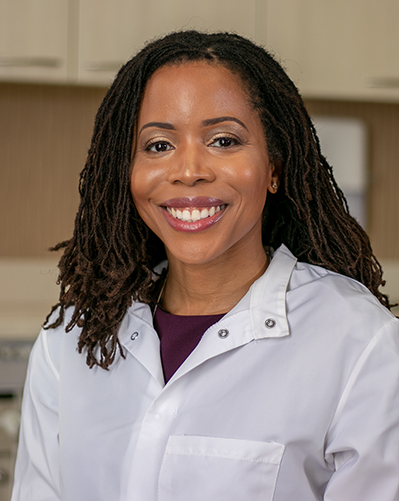 More information about dental implants from Dental Associates