What Braces Cost and How to Pay for Them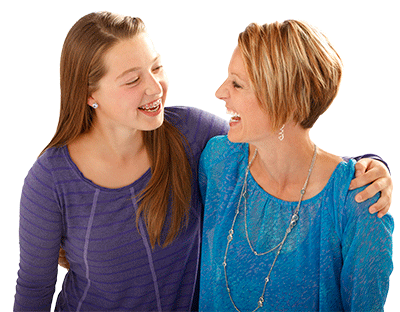 If you or your child needs orthodontic treatment, most likely the first thing you're going to wonder is how much braces cost and how you'll be able to pay for them. Braces are an investment in your smile and overall health, and Dental Associates' orthodontic teams will not only provide you the best care during braces treatment but will also assist you in discovering how to pay for braces so you can achieve the straight smile you've always wanted.
If you're ready to get started, request your FREE consultation, or read on to learn more.
How Much do Braces Cost?
At Dental Associates, the cost of braces depends on your specific case and your insurance coverage. Before considering insurance and other factors, here's what braces cost:
Child, 18-month treatment: $7,095
Adult, 18-month treatment: $7,373
It's important to take into consideration that many dental insurance plans help cover the cost of orthodontic treatment. Please talk to our orthodontic teams to learn more about your specific case. Also, read below to discover other ways to offset the cost of braces.

How to Pay for Braces
Here are ways that Dental Associates can assist you in paying for your braces to get your perfect smile:
5% discount: We offer a 5% discount on your braces cost if you choose to pay for the treatment in full with either cash, credit/debit cards or check. These savings can help you feel more comfortable about your investment and budget.
Monthly payment options: We offer monthly payment options to make your orthodontic expenses more manageable. For added convenience, Dental Associates accepts automatic monthly payments through a checking or savings account.
HSA / FSA: We accept payment in full and monthly payment contracts made with your Health Savings Account (HSA) and/or Flexible Spending Account (FSA). We encourage you to check with your HSA or FSA account representatives to confirm that orthodontic services are covered by your account.
CareCredit: CareCredit is a personal line of credit specifically for health care needs and can be used for many health, beauty, and wellness costs such as dental, medical, vision, and more. Dental Associates offers monthly payment plans paid to CareCredit, which can be deferred interest (no interest) for up to 24 months! Learn more about CareCredit for dental expenses.
Additional dental insurance: Our clinics offer CarePlus dental insurance, which assists in offsetting braces costs. Ask our friendly team members at your consultation to learn more about CarePlus, no matter if you have your own dental insurance or none at all. (CarePlus may not be eligible with all insurances.)

Dental Associates is dedicated to helping you smile more! Our warm-hearted orthodontic teams invite you into our clinics for a complimentary orthodontic consultation to see how we can help you have a happier and healthier smile. Schedule a consultation with us below.

More information about braces and orthodontics from Dental Associates: