Patient-Centric Team Training Leads to Exceptional Patient Care
At your first encounter with a Dental Associates team member, we want that encounter to be the start of your seamless journey of exceptional dental care. Though we are the largest, family-owned group dental practice in Wisconsin, we vow to never sacrifice patient care. We accomplish this by providing continuous training to assist them in providing you with the best experience. And we don't rest on our laurels. A recent training department leadership addition and enhancement of our training program will further our commitment to you and ensure that your experience exceeds your expectation.
Key Addition to Training Team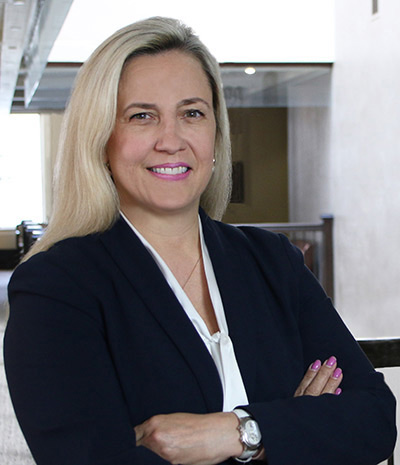 Training is central to Dental Associates and to our team members' ability to consistently deliver patient care that creates long-term relationship with the dental team and patient loyalty. We've strengthened our training department with the addition of Alexandra Sielaff, PhD, a highly respected and recognized trainer and educator, as our new Director of Instructional Development. Dr. Sielaff will be instrumental in helping train our new team members and our seasoned team members to help improve your experience at our clinics!
Dr. Sielaff began a comprehensive professional development and customer service initiative that will impact all of our team members. Through building and revising the company's training programs, her focus will be on enhancing a culture of caring, and helping team members continually hone their skills and achieve exemplar status.
We want you to have a smooth, efficient experience with our team even before you sit down in the chair. Dental Associates believes that learning is a core value that motivates and engages team members to execute at their highest level of performance resulting in a patient pleasing experience.
Dental Associates follows a "practice within a practice" model where the dentist, assistants, hygienists, and patient care coordinators form a dental team that is committed to your care at every visit. This model fosters your relationship with your dentist and leads to more comprehensive dental care. With continuous training, your dental team can enhance your dental experience and provide you with more efficient, caring dentistry.
Coordinated Care across All Dental Specialties
Dental Associates clinics have over 800 team members in total, so we understand that a well-trained staff leads to better overall patient care. Since we offer you all dental specialties, from family dentistry and orthodontics to oral surgery and dental implants, it's especially important to have teams who coordinate across specialty departments to maximize your time and provide a better experience.
Our focus will always be to train our teams well before they even step foot into a clinic as well as providing continuous training on-the-job so that you can experience exceptional patient care from day 1 and beyond.