Appleton Dentist
Serving Appleton & the Fox Valley since 1992.
Three convenient Appleton-area dental clinics...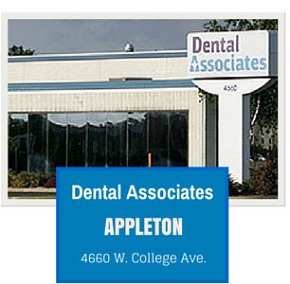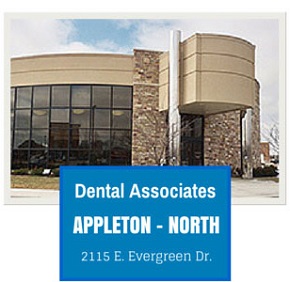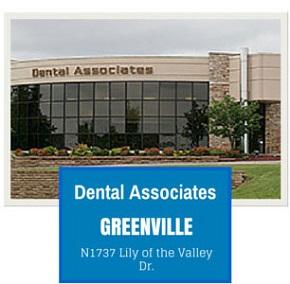 Only Dental Associates has won or been a finalist in the Best Dental Office category of the Best of the Valley Awards for ten straight years. When readers of Appleton's Post-Crescent voice their happiness year after year, you know there's no better choice for an Appleton dentist than Dental Associates.
Dental Associates is Wisconsin's accredited and highly-respected group dental practice, with 14 dental centers from Green Bay to Kenosha. When you visit one of our three Appleton dental centers, you'll enjoy a modern, state-of-the-art dental center capable of providing any dental service you and your family may ever need. From general dentistry and orthodontics, to root canals and dental implants, our dental centers will be your dental home.
Since Dental Associates has dental centers throughout Wisconsin, each of our dentists has the advantage of collaborating with their peers to be at the forefront of oral health. If you're looking for an Appleton dentist, our three Fox Valley dental centers listed below are here to provide you and your family with treatment that's second to none.
Awarded Best Appleton Dentist in Best of the Valley Voting
At Dental Associates, you and your family will receive the best dental experience possible from caregivers that utilize the latest advancements in oral health care. We strive to provide the best care possible, and the readers of the Post-Crescent affirm our success by voting us the very best in the Fox Valley year after year.
Request an Appointment Below and See How Dental Associates Will Make You Smile More.