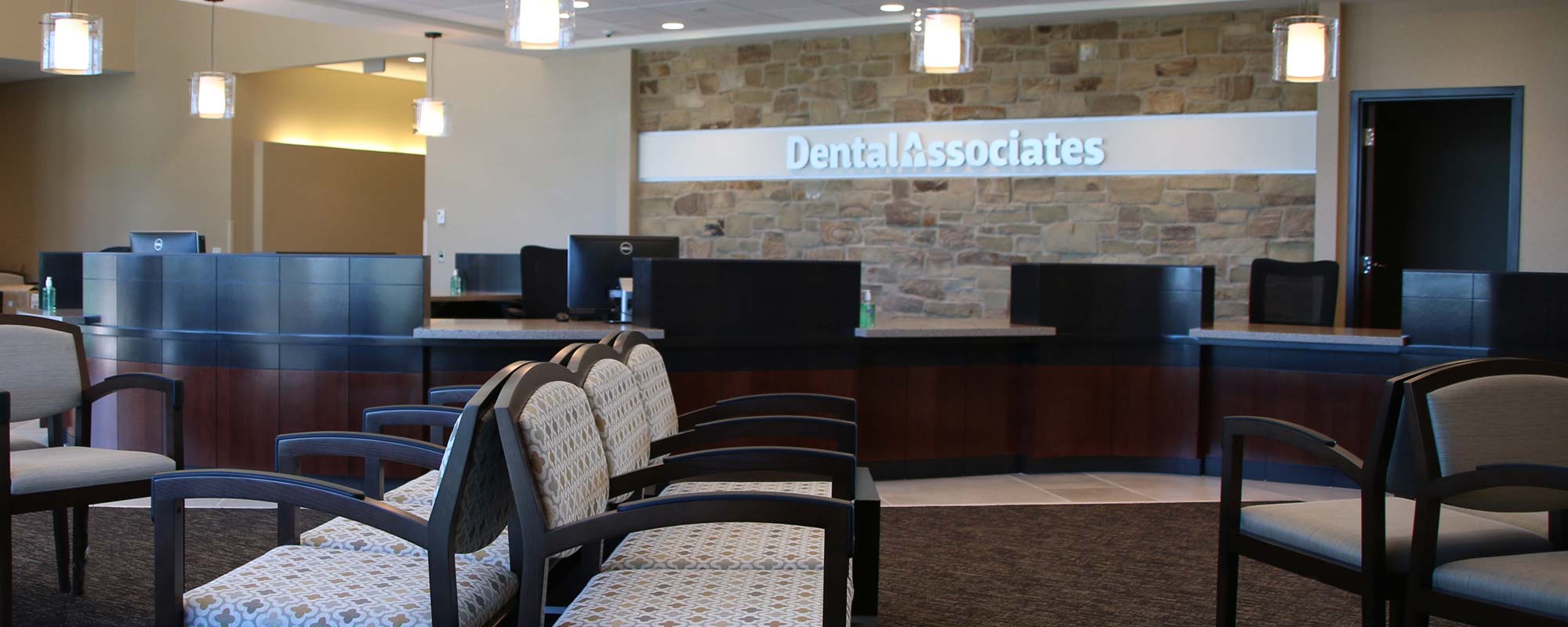 Location
1211 Dolphin Ct.
Waukesha
,
WI
53186
Hours
Mon. - Thurs. 7 a.m. to 6 p.m.
Friday 7 a.m. to 4 p.m.
2nd & 4th Sat. 7 a.m. to 12 p.m.
Clinic Rating
out of
5
(
614
reviews)
Dental Associates clinics and dentists are rated by patients through random surveys conducted by nationally-recognized patient experience firm Press Ganey. Detailed ratings of each dentist can be found by visiting their profile page via the links below.
Services We Provide at Our Clinic
General Dental Exams: Visiting your dentist and hygienist twice per year will reduce the risk of tooth decay. Visit this section to learn about the preventative and restorative care we provide, such as fillings, crowns, and bridges.
Pediatric Dental Exams: We provide complete family dentistry and start providing exams by your baby's first birthday. We also offer sealants and fluoride treatment.
Orthodontics: The greatest "continuity of care" we offer is the ability for our general dentist to collaborate with our orthodontists to assure the best outcomes. We offer all braces, from traditional braces with colored bands to clear aligners from Invisalign.
Invisalign: If you'd like to discreetly straighten your teeth, we offer Invisalign clear aligners.
Dental Implants: Whether you need to replace a single tooth or all your teeth, we offer dental implants. Considered today's "standard of care," implants are a permanent solution for missing teeth or dentures.
Root Canal Therapy: If you're in need of a root canal (RCT), we can alleviate your pain.
Oral Surgery: We provide a wide spectrum of oral surgery services. From tooth extractions and wisdom teeth removal, to periodontal care for gum disease treatment.
Cosmetic Dentistry: From teeth whitening and veneers to correcting a "gummy smile," our team can restore your smile to its utmost potential.
Dentures: If you're missing teeth, we offer full dentures and partial dentures to help you feel more comfortable about eating, speaking, and smiling.

Dentists at Dental Associates Waukesha
About our Dentists & Dental Clinic
Dental Associates' Waukesha dental clinic provides the most innovative dental care through state-of-the-art technology and caring dentists and dental specialists. The clinic opened in July 2016 in the western Milwaukee suburb of Waukesha, conveniently located on the southeast corner of the Highway 164 and Main Street intersection (opposite of Woodman's).
The Waukesha dental clinic features 53 dental chairs to accommodate our wide range of dental services offered, including dental specialties such as orthodontics, pediatric dentistry, oral surgery and more. This allows our patients to receive coordinated care all from the same location.
Our state-of-the-art dental clinic provides everything you need to have the most comfortable dental experience possible. Our dentists use the latest in dental technology to quickly provide you with accurate diagnosis and help you receive the care you need and the quality you deserve. We offer ample parking and a spacious, well-lit waiting area for you to relax in before your appointment or during your family's appointments. From the moment you walk in our Waukesha dental clinic to the moment you leave, you'll receive the most comprehensive dental experience.
Our friendly Waukesha staff can communicate with Spanish-speaking patients. (Other languages are addressed on a case-by-case basis.)

Driving Directions to our Waukesha Dental Clinic
Our clinic is located on the Southeast corner of Highway 164 and E Main Street, next to Goodwill and on the opposite corner of Woodman's. The clinic entrance is on the South side of the building, facing Dolphin Court. For detailed directions and a map, visit our Driving Directions to Waukesha Dental Associates page.