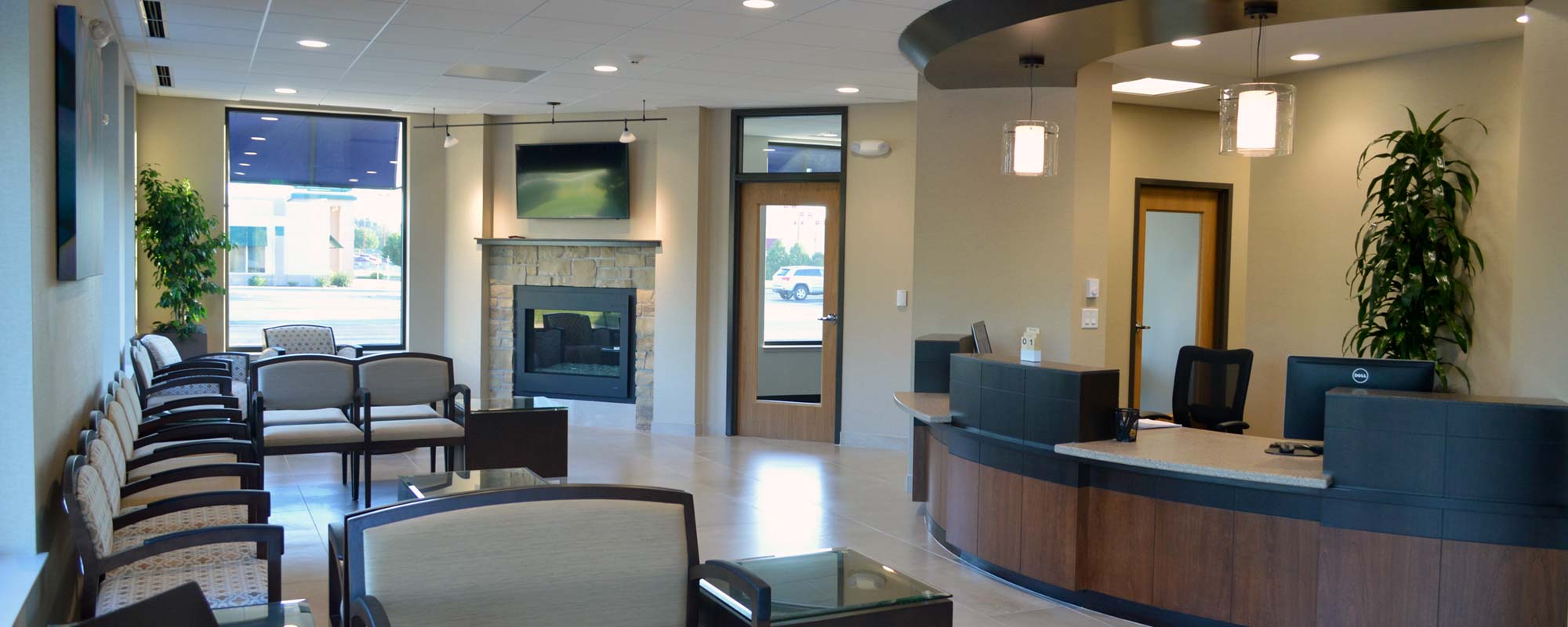 Location
2340 Duck Creek Parkway
Green Bay
,
WI
54303
Hours
Mon. - Thurs. 7 a.m. to 6 p.m.
Friday 7 a.m. to 2:30 p.m.
Select Saturdays 7 a.m. to 12 p.m.
Clinic Rating
out of
5
(
262
reviews)
Dental Associates clinics and dentists are rated by patients through random surveys conducted by nationally-recognized patient experience firm Press Ganey. Detailed ratings of each dentist can be found by visiting their profile page via the links below.
Services We Provide at Our Clinic
General Dental Exams
Fillings
Sealants
Fluoride Treatment
Cosmetic Dentistry
Whitening
Sedation Dentistry
Tooth Extractions
Wisdom Teeth Extractions
Root Canal Therapy
Crowns
Bridges
Dentures
Oral Surgery
Gum Disease Treatment
Dental Implants

Dentists at Dental Associates Green Bay - Howard
About our Howard Dentists & Dental Clinic
Dental Associates' Howard dental center is located just 10 minutes west of Downtown Green Bay near the Woodman's at the I-41/Shawano Ave. interchange. Our brand new, state-of-the-art clinic offers you the latest in dental technology with the convenience of a neighborhood dentist.
Our Green Bay - Howard clinic features dentists, hygienists, and dental assistants. The clinic also offers sedation dentistry services and dental implants. Howard patients needing additional specialty services like orthodontics or oral surgery will be referred to our nearby downtown Green Bay clinic and dental specialists.

Recent Awards
2017 Press Gazette Best of the Bay Awards: Best Dental Office in Green Bay

Driving Directions to our Dental Clinic
We are conveniently located on the Northeast corner of the Duck Creek Parkway and Shawano Avenue traffic circle, just south of Woodman's. Please visit our Directions page for detailed driving directions to our clinic.