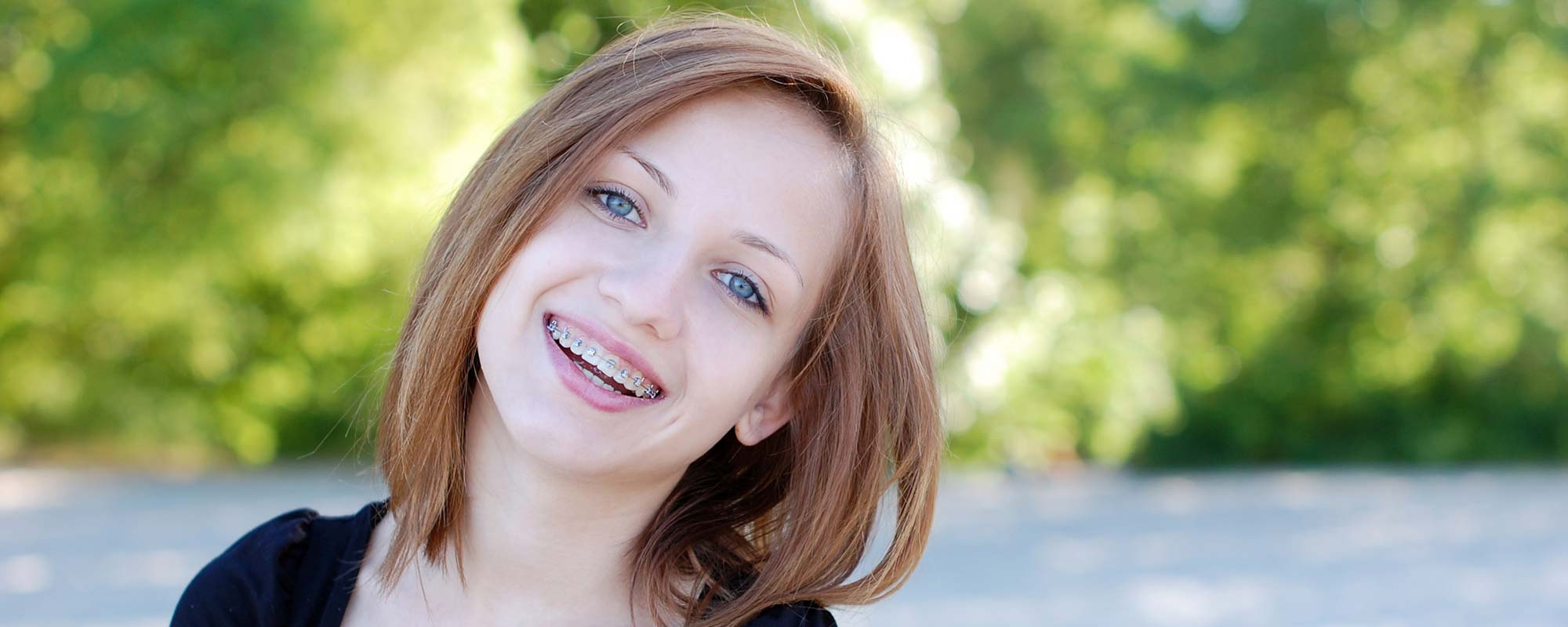 Our In-House Orthodontists Provide Comprehensive Braces & Orthodontic Care
Dental Associates clinics offer the benefit of an orthodontist right down the hall from your family's general and pediatric dentists. When your child is ready for braces, they'll be able to receive orthodontic care in the same clinic where they receive the rest of their dental care.
Choose a topic below to learn about the comprehensive braces & orthodontics care we offer:
Orthodontic Treatment Options
Learn about the full range of orthodontics treatment options you'll find at your local Dental Associates clinic, from traditional metal braces to clear ceramic brackets or Invisalign® clear aligners.
Learn all your options on our orthodontic treatment options page.
A Child's First Orthodontic Visit
Your child's first orthodontic appointment might be just around the corner!
Learn when to schedule your child's initial orthodontic consultation.
Early Treatment (Phase 1)
In some cases, a child's dentist and orthodontist will recommend the child start early braces treatment ("Phase 1") to help correct biting, chewing, or oral habits before they move into traditional braces ("Phase 2").
Learn if your child might require early braces treatment.
Traditional Braces (Phase 2)
Traditional braces are the most common form of orthodontic treatment, but today there are additional customization options like colored bands that help children personalize their braces, or clear ceramic brackets to help make the braces less noticeable.
Learn about our traditional braces and your customization options like colored bands or clear brackets.
Invisalign Clear Aligners
Are you interested in straight, beautiful teeth but not the look of traditional metal braces?
Learn about Invisalign and how you can straighten your teeth discreetly.

Clear Braces
Clear braces use tooth-colored ceramic brackets to help make braces treatment less noticeable. Both adults and teens alike can benefit from this type of orthodontic treatment.
Learn more about clear braces.

Braces for Adults
Braces aren't just for kids! We offer braces for adults just like you who are interested in straightening your teeth, improving your overall teeth functionality, and boosting self-confidence.
Visit our braces for adults page.
Invisalign®, the Invisalign logo, and iTero®, among others, are trademarks and/or service marks of Align Technology, Inc. or one of its subsidiaries or affiliated companies and may be registered in the U.S. and/or other countries.