Oral & Maxillofacial Surgery
Oral and maxillofacial surgery refers to the treatment of diseases, injuries and defects affecting the head, neck, face, jaws and the hard and soft tissues of the mouth and face regions.
Oral and maxillofacial surgeons perform procedures including wisdom teeth removal, simple tooth extractions, reconstructive oral surgery, dental implants, treatment of oral infections, and the repair of facial, mouth, jaw and tooth injuries. Oral and maxillofacial surgeons require four to six years of additional formal university training after dental school. Oral surgery is an internationally-recognized surgical specialty. In the United States, it is a recognized specialty of dentistry by the American Dental Association.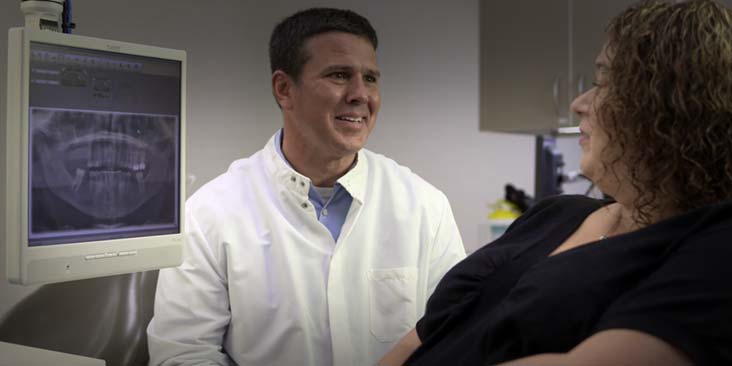 Our Services
Dental Associates offers complete family dentistry plus specialty services like orthodontics, oral surgery, and dental implants. Click to learn more.