Orthodontist
What Does an Orthodontist Do?
An orthodontist is a specialty dentist who specializes in the treatment of bad bites and misaligned teeth. They will diagnose an issue regarding teeth alignment and correct it to prevent future teeth damage, infections, and other issues.
When the teeth are properly aligned, it's easier to speak, chew, and keep clean. An orthodontist may recommend a variety of treatment options such as retainers, spacers, and braces.
A dentist must receive additional years of education and experience beyond dental school to become an orthodontist.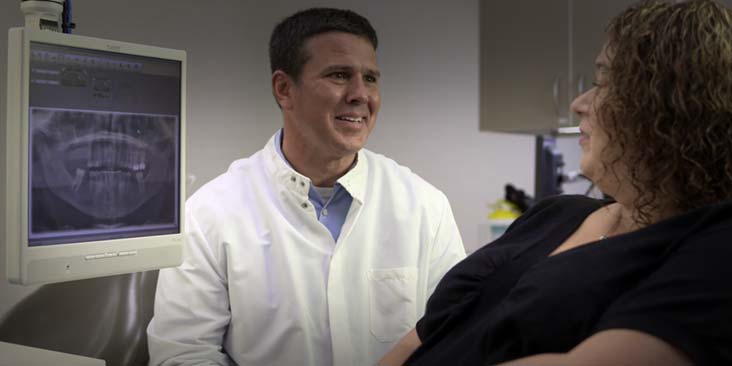 Our Services
Dental Associates offers complete family dentistry plus specialty services like orthodontics, oral surgery, and dental implants. Click to learn more.