Permanent Dentures
Permanent dentures are an alternative to removable dentures for missing teeth. Unlike traditional dentures, permanent dentures are typically held in place by two or more surgically-placed dental implants, making them stable and allowing the patient to chew, talk, and smile more easily than with removable dentures. The dental implants bond with the bone structure, then a denture is placed on top of the dental implants, resulting in a more permanent solution for failing or missing teeth.

What is the Difference between Permanent Dentures and Implants?
Permanent dentures are an appliance affixed to dental implants to allow for stability. Permanent dentures can be affixed to the dental implants so they cannot be removed except by a dentist when needed. Permanent dentures can also be affixed to the implants with connectors that can allow for removal and reinsertion by the patient. The choice between the two is based on the patient's needs and desires, and the number of implants that can be placed. In some cases the removable permanent denture is preferred due to the limitations of placing implants in a patient's mouth, patient preference or cost.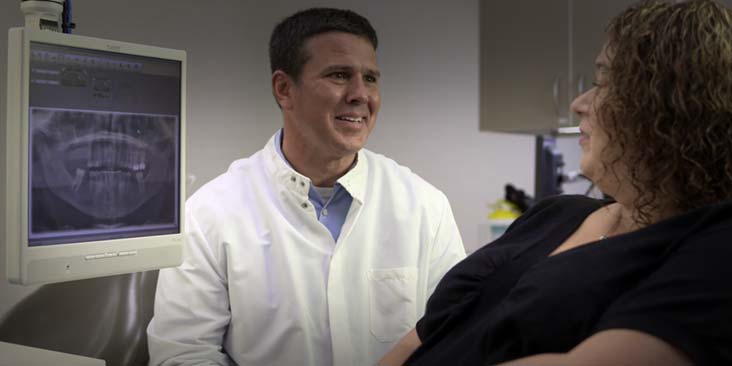 Our Services
Dental Associates offers complete family dentistry plus specialty services like orthodontics, oral surgery, and dental implants. Click to learn more.