Retainer
Retainers are traditionally used as a maintenance appliance after braces are removed. They can be taken out during eating and are easy to clean. In order to maintain all structural improvements that braces made, it is very important that you wear your retainer exactly as instructed by your orthodontist. Retainers are also used for retainer therapy, in which minor corrections to teeth alignments are made with a removable retainer.

Permanent Retainer
After braces treatment is finished, an orthodontist may apply a permanent retainer to the inside surface of the top and/or bottom teeth. This will help keep the improvements made through braces treatment for many years to come. It is important to floss and brush around these retainers to remove food and plaque buildup and prevent tooth decay.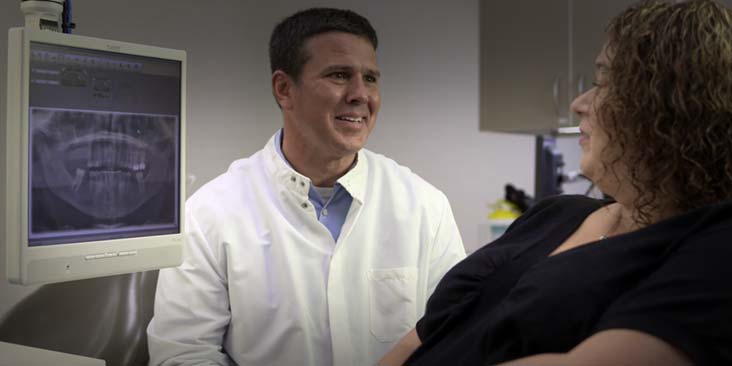 Our Services
Dental Associates offers complete family dentistry plus specialty services like orthodontics, oral surgery, and dental implants. Click to learn more.