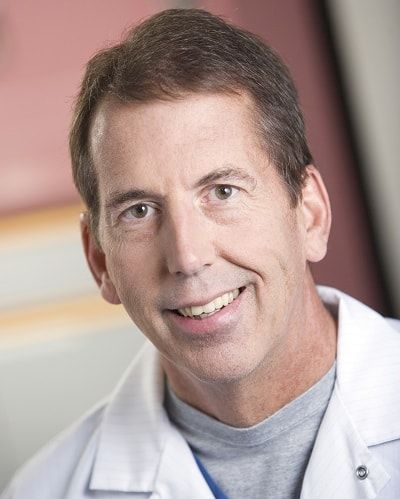 About Me
---
"I get the most satisfaction as a dentist when someone comes in, terrified of needing a root canal, and leaves smiling. As a dentist, I enjoy the satisfaction I get from helping patients obtain the smile they have always wanted."
Education
---
Marquette University School of Dentistry, Milwaukee, WI, D.D.S.
Professional Associations
---
American Dental Association
Wisconsin Dental Association
Insurance
---
As a service to our patients we will provide an estimate of costs prior to services rendered. All co-payments or other out-of-pocket expenses will be due at time of service. Dental Associates will submit all claims directly to the patient's insurance company. The insurance company will determine the benefit reimbursement. Any remaining balance is the patient's responsibility.
Please visit our Dental Insurance We Accept page for more details
Patient Reviews
Patient comments are gathered from our Press Ganey Patient Satisfaction Survey and displayed unedited in their entirety. Patients are de-identified for confidentiality and patient privacy.
November 26, 2018
he was excellent!
November 14, 2018
my communication with dr. Ward made me feel very comfortable and confident that he did a great job. I was very surprised of the amount of time for this procedure and was happy when it was done.
November 7, 2018
enjoyed the friendliness and humor of the dentist. make the appt very relaxing.
October 19, 2018
He is outstanding!
August 3, 2018
Dr. Ward was excellent. I would definitely recommend him to others needing a root canal.
March 11, 2018
I have had multiple root canals done in the past. This experience was by far the least painful. I had full confidence in Dr. Ward.
February 18, 2018
I will never be a patient of Dr. Wards again, nor would I recommend him to another person. While in my follow up with my regular dentist he said that the procedure Dr. Ward did was done well, I had a terrible experience. While the rubber piece was over my tooth to protect from bacteria, they put a bite block in my mouth to keep it open. My gag relax went off (something I have no control over), and was met with a quite a bit of negativity. The dentist told me that if thats how I was going to be, I needed to keep my mouth open as wide as possible, if I wanted to get out of there in under 2 hours. You could barely keep your mouth open while I was giving you the numbing shots in a very condescending and rude tone. We carried on with the procedure after agreeing to keep the bite block out. During the part of the procedure of drilling out the tooth for the root canal, the dentist explained that there would be a lot of noise and screeching sounds, but to try not to jump. Once he started drilling, I could feel the nerve hit and jumped, he paused for a moment and started going again, to which I again felt. Clearly irritated, he just looked at me, until the dental assistant finally asked if I was feeling that, to which I replied yes. He then did some more numbing, and it was pretty smooth sailing after that. He was joking with the assistant and seemed to loosen up, but after the first 20-25 minutes of the appointment, I was not pleased.
December 26, 2017
I went in for a simple procedure that doctor ward set up and okayed after viewing my exrays. I got there and he started taking implants and crowns I didnt even know what he was talking about. I have had a tooth ache since November and have been seen three times in December and I still have a toothache. Doctor Ward said he misread my exrays he didnt see I had a post under my crown. So I will have to have tooth extracted but cant do it until January 12th. AND I still have a tooth ache. I will have tooth extracted but then will find a new dentist clinic.
October 27, 2017
There were some questions asked and the dentist was defensive in his response, which did not make me feel confident in his ability to care for my daughter.
September 12, 2017
Dr. Ward is very thorough.