Thank you for your interest in
Dental Associates!
Wisconsin's Leading Dental Provider (with a solid patient base!)
If you are driven to succeed, we want you on our team. You can enter to win the gift card below. But first, a little about Dental Associates of Wisconsin.
What makes Dental Associates different?
Dentist-owned. We know what it is like in the clinic because we have been there too. Rather than being a number with a distant ownership group, we have a strong sense of family that is felt in our clinics.
All specialties under one roof. At Dental Associates, we have general dentists and specialists like orthodontists, endodontists, periodontists, and oral surgeons all in the same clinic. This allows for collaboration to give your patients the best possible care.
Invest in yourself. We hire only the best and want to see you continue to strive for success. Through continued education and leadership opportunities, you will have more than a job: a career.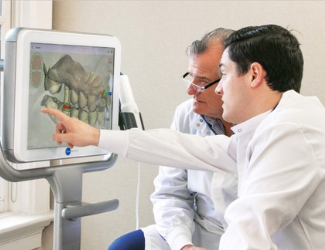 Why work at Dental Associates?
Practice within a practice. Lead your team while building your practice within our clinic. We will help you gain a patient base so you can focus on providing the best care to your patients.

Use the latest in dental technology. We strive to continue education for all staff, as well as equip our offices with the latest innovations to provide patients with superior care.

Learn from mentors. We provide our new doctors with a structured mentoring program where you'll learn firsthand from an experienced provider about how you can provide the best dental care and patient experience.
Give back to the community. We take pride in our involvement in our communities and look for opportunities to give back through volunteering and sponsorship.
Behind-the-scenes support. Our home office team takes care of the day-to-day tasks of running a dental practice so you can focus on your careers. From recruiting team members, running IT infrastructure, managing online reviews, or marketing to find new patients, you will have the support from our teams to help you focus on what matters: your patients.
Enter below to be entered to win a $100 Amazon gift card!