Teledentistry Video Visit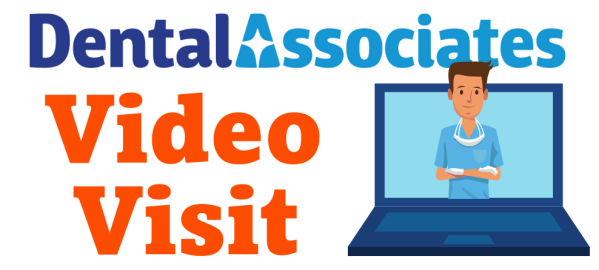 Schedule a Video Consultation with a Dental Associates Dentist
You can experience the expertise of a Dental Associates dentist from the comfort of your own home. If you have dental insurance, in most cases your insurance will cover this teledentistry visit. Please review this entire page, especially the "Technology you'll need" and the "FAQs" sections below.
How Our Teledentistry Video Visit Works...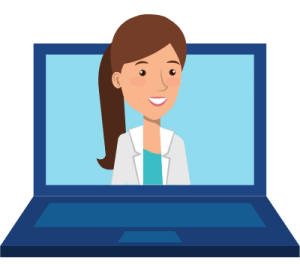 Our Dentist
Our team schedules your teledentistry visit so you can address your concerns with our dentist.
You at Home
At your scheduled time, you join the online video from the convenience of your home.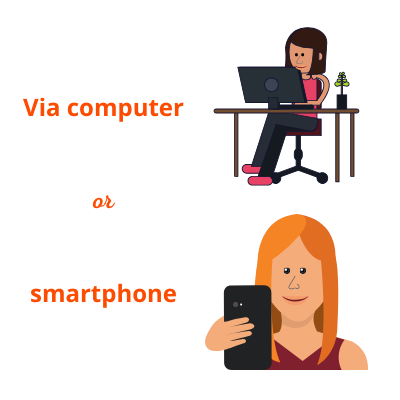 Schedule Your Video Visit Today!
Text Us
Click the green circular message icon on the right side of this page to send us a message. We will respond via SMS text message to your cell phone* and help you arrange a video visit with a Dental Associates dentist.
* Standard data rates apply, based on your cell phone plan.
Technology you'll need for your online video visit
You can complete a video visit with one of our dentists with any of the following devices:
Smartphone: Any Apple iPhone or Android smartphone.*
Tablet: Any Apple iPad for Android tablet. *
Computer: Any desktop or laptop computer.

Internet Browsers Supported: Google Chrome and Microsoft Edge.
Internet Browsers Not Supported: Safari, Internet Explorer, Firefox.
* Must download the free Microsoft Teams app from your app store.

FAQs
Will I be charged for my Online Visit?
Yes, online visits will be billed based on the current allowable fee schedule established with your insurance coverage. If you don't currently have dental insurance, the cost is $63.
Will my insurance cover the cost of my Online Visit?
Many dental insurances cover the cost of the online visit and some have announced additional coverage during the COVID-19 pandemic. We will submit claims on your behalf.