Dental Associates CEO Retires after 18 Years with the Company
December 19, 2018
Dental Associates' CEO, Anthony Vastardis, will retire at the end of 2018, marking the end of an 18-year tenure with the company. Anthony joined Dental Associates in 2000 and led the company through a period of growth and quality improvement.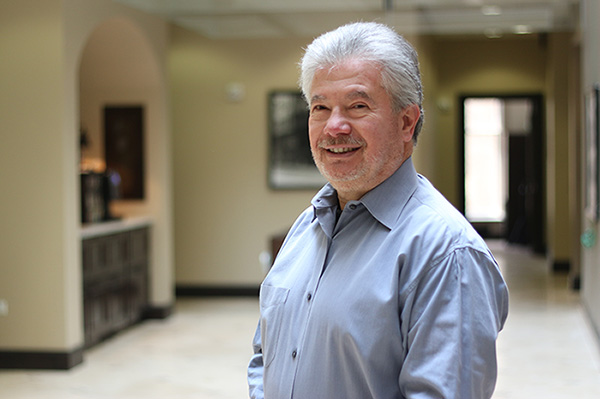 "Over the past 18 years, Dental Associates has thrived under Anthony's leadership," said Dr. Thomas Manos, owner and president of Dental Associates. "I thank him for all his hard work and dedication to the company and my family. We wouldn't be where we are today without him."
During his time with the company, Anthony oversaw the opening of nine new dental clinics and grew the active patient base to over 220,000 Wisconsin residents.
Under Anthony's guidance, Dental Associates continued cultivating a culture that put the needs of patients at the forefront of everything. In 2003, the company implemented Press Ganey patient satisfaction surveys to measure and improve patient satisfaction at each clinic. In 2014, Dental Associates started sharing the results of those patient satisfaction surveys on their website for public consumption.
To further assure that Dental Associates was providing the best patient care possible, Anthony led the company through the accreditation process with the Accreditation Association for Ambulatory Health Care (AAAHC). The company was first awarded accreditation in 2012 and has been reaccredited two more times. Accreditation by AAAHC means Dental Associates has undergone a thorough, independent survey of policies and practices held against nationally-recognized standards for the provision of quality health care set by AAAHC.
"Anthony led us through the Press Ganey and accreditation processes and established a level of quality that most dental practices would never undertake," said Dr. Manos. "It was his vision that helped us vastly improve our overall patient satisfaction."
Dr. Manos will serve as CEO for Dental Associates after Anthony Vastardis' retirement.

Read more Dental Associates news
###
Founded in 1974, Dental Associates is Wisconsin's largest family-owned dental group practice with 14 clinics throughout the state and nearly 850 staff members, including over 90 doctors and 629 operatories. Dental Associates provides complete family dental services, both general and specialty dentistry, from pediatric dentistry to specialized dental services for older adults, with an emphasis on excellent care that is affordable, accessible, and personalized. Dental Associates is the exclusive provider for CarePlus Dental Plans.
CONTACT INFO:
Lexi Radke
lradke@dentalassociates[dot]com
No soliciting; media inquiries only.