Dental Associates to Open New Waukesha Clinic
June 29, 2016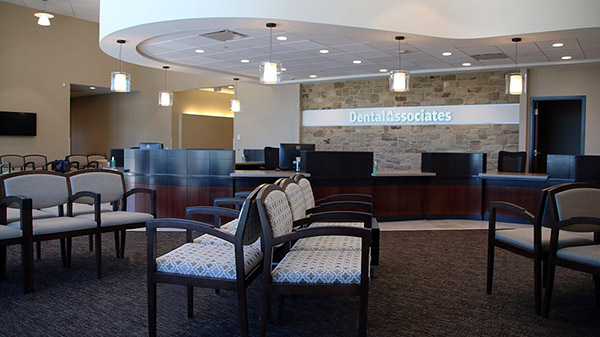 On Monday, July 11 at 7 a.m., Dental Associates will open its doors and begin seeing patients at its new, state-of-the-art dental center at 1211 Dolphin Ct. in Waukesha. The 21,571-square-foot clinic, which is conveniently located at the intersection of Hwy. 164 and E. Main St., features a sleek glassy rotunda and attractive brick exterior. Inside, the clinic has a spacious lobby, stone fireplace and is flooded with natural light to create a warm and inviting space for patients. The opening marks Dental Associates' sixth dental center in the Milwaukee area.
"We have a dynamic model of patient care that we're excited to share with Waukesha County residents," says Thomas Manos, D.D.S, M.S., president and owner of Dental Associates, Wisconsin's largest family-owned dental group practice. "A high-tech facility like our Waukesha clinic is part of our vision to provide comprehensive, affordable, top-quality dental services to residents throughout the area."
The Waukesha location will provide a comprehensive suite of dental services – general dentistry, pediatric, orthodontic and surgical care – to meet the needs of children, teens, adults and seniors. Initially, the clinic will include a total of 20 team members, consisting of dentists, hygienists, and dental technicians.
The Waukesha clinic will feature convenient iPad check-in and medical history gathering, electronic medical records that allow patients to visit any Dental Associates location for care, private consultation rooms, quiet rooms for patients who need additional privacy and dual in-room monitors so patients can easily view their x-rays or watch educational oral care videos.
Each patient will have their own dental team that includes a dentist, dental hygienist and dental technician who they see each time they visit. If additional services are required, the patient's dentist will consult with the on-site specialist to create an individualized plan of care, based on the patient's specific needs.
"During the last few years, we've worked hard to bring continual improvements and innovations to our clinics and patients," says Dr. Manos. "We're constantly pushing ourselves to be the best and most trusted provider of dental services in Wisconsin."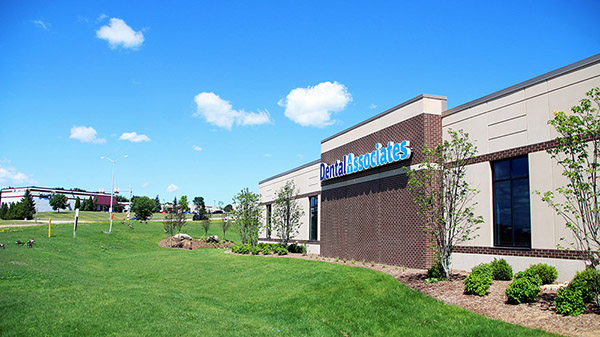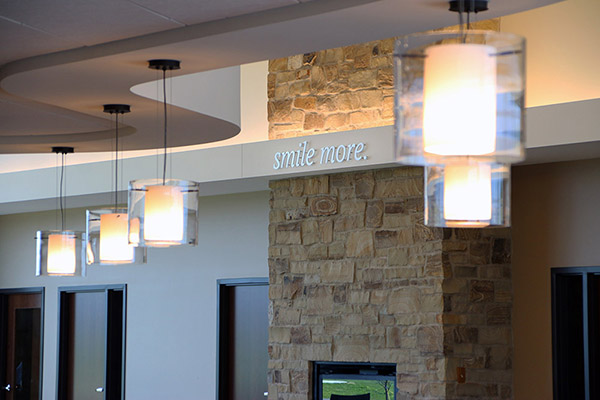 In 2014, the company began posting Press Ganey patient evaluations of its dentists and clinics on its website and was awarded the prestigious Press Ganey Transparency Award. Press Ganey, an independent, nationally-recognized health care data company, conducts the patient surveys.
View all Dental Associates clinics.
Read more Dental Associates news
###
Founded in 1974, Dental Associates is Wisconsin's largest family-owned dental group practice with 14 clinics throughout the state and nearly 850 staff members, including over 90 doctors and 629 operatories. Dental Associates provides complete family dental services, both general and specialty dentistry, from pediatric dentistry to specialized dental services for older adults, with an emphasis on excellent care that is affordable, accessible, and personalized. Dental Associates is the exclusive provider for CarePlus Dental Plans.
CONTACT INFO:
Lexi Radke
lradke@dentalassociates[dot]com
No soliciting; media inquiries only.