Dental Associates Opens Beerline B Dental Center
October 6, 2014
Company Continues Growth & Expansion Plans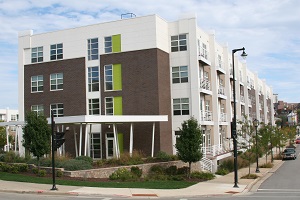 On Oct. 13, Dental Associates, Wisconsin's largest family-owned dental group practice with nearly 850 employees, will open its 12th dental center. The new practice at 220 E. Pleasant St. in Milwaukee is a 4,700-square-foot space in city's the Beerline B neighborhood and brings to five the total number of Dental Associates' locations in metro Milwaukee.
"Beerline B is a growing, vibrant area where we can serve a number of neighborhoods, as well as those who work at Schlitz Park," says Thomas Manos, D.D.S, M.S., president and owner of Dental Associates. "We're a company that's committed to delivering the highest standard of patient care possible and are excited to add a new location that's convenient for our current and future patients."
The Beerline B dental center will have 10 operatories and provide general dentistry services Monday to Friday and select Saturdays. It will be staffed by current Dental Associates' dentists, hygienists, dental assistants and patient care coordinators. The practice is now accepting new patients and can be reached at 414-435-5850.
While some Milwaukeeans may not recognize the Beerline B name, the neighborhood is a fast-growing area and the moniker is a nod to the Beerline B railroad spur that once served Milwaukee's Pabst, Blatz and Schlitz breweries. The Beerline B neighborhood adjoins Brewers Hill, which takes its name from the brewery workers and owners who once called the area home.
The opening of Dental Associates' Beerline B clinic is the latest in a series of moves the company has made in the past two years to expand its reach and attract more patients.
In September, the company began sharing Press Ganey patient reviews and ratings of each of its dentists and clinics on its web site, DentalAssociates.com. In July, Dental Associates moved its corporate headquarters to downtown Milwaukee and opened a 20,000-square-foot dental center in the fully restored Historic Iron Block Building at 205 E. Wisconsin Ave. In June, the company launched a Heroes of Hygiene app for parents and young children. In May, it became the official dental provider for the Wisconsin Timber Rattlers. And, last year, Dental Associates signed a marketing agreement with the Green Bay Packers.
Read more Dental Associates news
###
Founded in 1974, Dental Associates is Wisconsin's largest family-owned dental group practice with 15 clinics throughout the state and nearly 850 staff members, including over 90 doctors and 629 operatories. Dental Associates provides complete family dental services, both general and specialty dentistry, from pediatric dentistry to specialized dental services for older adults, with an emphasis on excellent care that is affordable, accessible, and personalized. Dental Associates is the exclusive provider for CarePlus Dental Plans.
CONTACT INFO:
Lexi Radke
lradke@dentalassociates[dot]com
No soliciting; media inquiries only.