Dental Associates Recruiters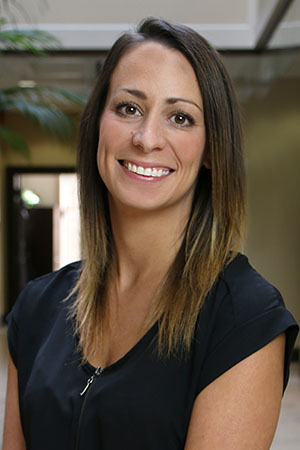 Megan Schmitt, Recruitment Specialist
"I'm passionate about finding the perfect fit not only based on experience but also the company culture and specific group dynamics to ensure a mutually beneficial and long-term success between Dental Associates and our employees."
I believe that finding the right person in recruiting is not just about finding the person with the required skill set; it's also about finding the right demeanor, work ethic and drive for the position and who is going to mesh well in the specific role, team and company.
Growing up in a small Wisconsin town called Black Creek and completing all my education in the state, I feel a strong link to Wisconsin. I believe that this state has so much to offer to individuals, but also families. Wisconsin is a great place to raise kids...the residents truly embody good, family values and we have so much to do here! From hiking our beautiful state parks and attending summer festivals, to camping and skiing at one of our 53 ski resorts, there's something for everyone to enjoy.
I moved to Milwaukee in 2012 after graduating from University of Wisconsin-Whitewater with my degree in Communications. The city has so much to offer, like some of the best restaurants in the Midwest, Bradford Beach (which was voted the 3rd best beach in the U.S.!), and walkability of the city.
I'd love to speak with you about what Dental Associates (and Wisconsin!) can offer you and your family.
---
Karla Kabara, Director of Operations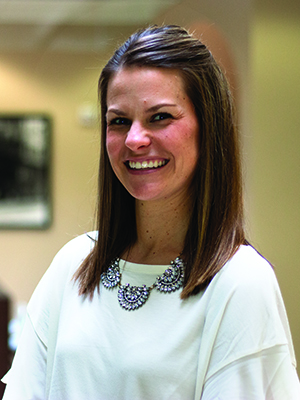 "I'm passionate about finding the right doctors who exude a positive attitude and are as excited as I am about Dental Associates and the opportunities we have to offer our staff, communities, and patients."
Dental Associates is a special place with incredibly special people. As a recruiter, I'm always looking for candidates who exude our company's values from the start, because that's what makes our company a better place to work for and a better place for patients to visit. I believe that finding the right people makes all the difference, and a dentist's character is my primary focus when searching for our industry's top talent.
I've spent my whole life in Wisconsin and I'm passionate about this state and all it provides for its residents. I grew up in a small Wisconsin town called Shawano about 30 minutes outside of Green Bay. I knew I wanted to stay close to home, and I'm thrilled to be able to help others find their career path in this great state!
Wisconsin has the kind of people who know how to make you feel welcome no matter what. We benefit from great communities to raise a family, but also exciting cities and unique towns just a short drive away. (Not to mention we're home to the Green Bay Packers!)
This company has provided me so many new opportunities in my short time here. I love sharing my career story with candidates so they see just how much this company cares for its own. Please reach out to me to learn more about our company culture and how we help the very best dentists excel at their profession—Wisconsin is waiting for you!

| | |
| --- | --- |
| | (920) 431-1712 |
| | careers@dentalassociates.com |
| | |
---
Kelly Doheny, Doctor Recruitment Specialist
"I believe it's crucial to take the time to really get to know each candidate to ensure we're hiring based not only on skill set, but on personality, ethics, and passion."
As a recruiter, my mantra is to look for exceptional candidates based on the whole picture—not just education and experience. I do not believe in hiring to just simply fill a position within a company. When recruiting for our dental clinics, I believe it's crucial to take the time to really get to know each candidate to ensure we're hiring based not only on skill set, but on personality, ethics, and passion. My goal when hiring is to bring candidates into a culture where they can thrive, grow, and succeed—both professionally and personally.
Wisconsin has so much to offer and there is no doubt that the state has a culture-fit for everybody. We are home to the Nation's Largest Waterpark, an endless list of National Parks & hiking trails, music fests, and of course, cheese. The people in Wisconsin treat those around them as their family, which leads to an incredibly warm and welcoming environment.
I lived in Waukesha for several years while attending Carroll University. After graduation, I found work in Wisconsin; Milwaukee drew me in and I've lived in the area for the last 3 years. Although Milwaukee definitely has the "city feel," I've found that there are several parts that offer a more relaxed vibe and there's always so much growth happening around every corner.
I'd love to speak with you about our current opportunities at Dental Associates and learn more about your career goals!

---
Katie Herman, Recruitment Specialist - Northern Clinics
"My focus is to find people who will have a difference at Dental Associates. Search for the right personality for the job and Dental Associates; skill can always be taught, personality cannot!"
Full bio forthcoming
---