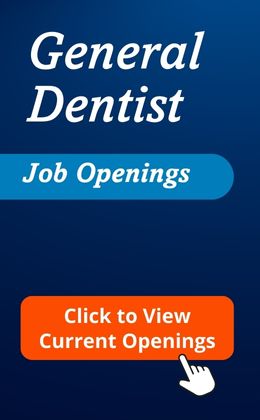 Looking for Specialty Dentist Jobs?
Please visit our Specialty Dentist Jobs page to see the opportunities we have for Pedodontists, Orthodontists, Periodontists, Endodontists, Prosthodontists, and Oral Surgeons.
Don't see an opening in the area you are interested in? Contact Us!
Complete the form below and our Doctor Recruitment Manager, Kathryn Herman, will keep your name on file for future opportunities. You may also call her at 920-431-1705.