At Dental Associates, we are always looking to expand our team with dedicated and values-driven team members. That's why are proud to employ many military veterans throughout our company, and believe their leadership qualities and a sincere focus on quality make our company a better place for our patients and fellow employees.
Veterans at Dental Associates
We are honored to have military veterans as team members on both our leadership teams and throughout our dental clinics. In fact, we have many former military dentists on staff who are retired military veterans or reservists. Our team also features a number of distinguished military personnel: Army Colonels, Lieutenant Colonels and Majors, Navy Captains, and Air Force Majors.
We also have the benefit of team members like dental assistants, hygienists, and administrative staff who have served in the Armed Forces or are currently in the Reserves.
Dental Associates and the Army PaYS Program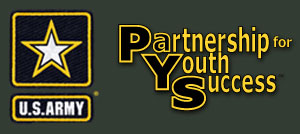 Dental Associates is a proud partner of the Army's Partnership for Youth Success (PaYS) program, a recruiting initiative for soldiers designed to provide an opportunity to work toward future career goals while serving our country. The PaYS program guarantees a job interview with those who complete the program requirements.
Through PaYS, Dental Associates hopes to continue to hire veterans for a variety of clinical and support staff positions, including dentists, hygienists, dental assistants, and patient care coordinators, adding to our already strong focus on hiring veterans as dentists.
Our Commitment to Hiring Veterans
Our owner, Dr. Thomas Manos, is dedicated to hiring military veterans and providing jobs for the brave men and women who selflessly served our country. He understands the value that veterans bring to our clinics and especially admires their strong work ethic and perseverance.
"At Dental Associates, we are very committed to hiring military men and women. Not only are we incredibly grateful to all who have served in the military and their families for their willingness to make the many sacrifices that service requires, but we've also experienced firsthand the diligent, disciplined, and team-oriented qualities of the former military personnel currently working for the Company."
-Dr. Thomas Manos, president and owner, Dental Associates
Interested in speaking to us about our veterans jobs?
If you are a veteran who is interested in working at Dental Associates, we would love to speak with you about our current job openings. Please contact us:
Dentists & specialty dentists Contact Katie Herman, Doctor Recruitment Manager: careers@dentalassociates.com
Hygienists, Dental Assistants & Patient Care Coordinators Email our recruiters: militarycareers@dentalassociates.com
---