Dental Assistant jobs that value your talents, and build your future!
If you want a dental assistant job that values your experience and provides a career within a growing organization, you've come to the right place. At Dental Associates, our team members are the key to our success, so we foster an environment that will help you grow as a dental assistant. You will use state-of-the-art technology to deliver the highest level of patient care, and experience ongoing training that will give you exposure to all dental specialties.
Your career at Dental Associates will be unique because of the growth potential you will find. Since we offer every dental specialty, from general and pediatric dentistry to orthodontics, endodontics and oral surgery, our dental assistant job opportunities are diverse and will expose you to a broad spectrum of dentistry with the ability to specialize.
No prior dental assistant experience is necessary. We will train you to give you the experience you need to succeed at Dental Associates.
Two dental assistant job types to consider!
Below you will find the two dental assistant job types Dental Associates offers: a traditional dental assistant role and a dental technician role. Please review each page to see which dental assistant job opportunity is right for you. On each page, you'll learn about the dental assistant jobs as well as...
Dental Assistant responsibilities, required education and experience, and desired skills
Your generous benefits package
Why you'll love your career at Dental Associates
Two Career Options:
As it sounds, this role uses your dental assisting experience in the traditional manner to assist either our general dentists or specialty dentists.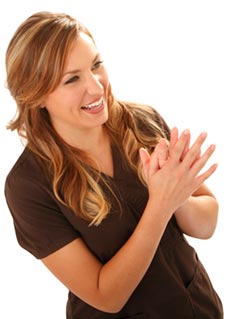 Available at select clinics, this hybrid role combines your dental assisting experience and caring demeanor to provide each patient a positive experience.