Dr. Thomas G. Manos, D.D.S., M.S. - President and Owner
"We have an incredible staff and unbelievable doctors. I'm very proud to see our vision for excellence come to fruition because of the talented people here. They make amazing things happen every day."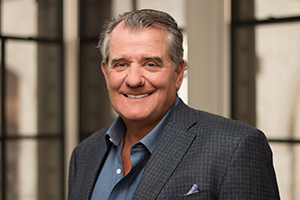 Dr. Manos brings a contemporary outlook to Dental Associates. He believes that group dental practices provide the highest quality dentistry because of the comprehensive care they provide patients. He is honored to offer talented professionals an atmosphere where their sole responsibility is to be the best dentists they can be.
The family-oriented owner understands the importance of building rapport between a doctor and patient. That's why he championed the concept of "team dentistry" in which a group consisting of a dentist, assistant/hygienist and patient care coordinator support each other and nurture relationships with every patient.
He believes that education should never end with a degree. Therefore, he encourages all employees to take advantage of Dental Associates' continuing education program to remain at the forefront of the latest techniques and innovations in dentistry.
Dr. Manos has always had a strong connection to Dental Associates. He began his career at our Wauwatosa location in the 1980s and took the values and knowledge he learned there to Chicago where he established two multi-specialty dental surgery facilities. This wisdom, along with his expertise in specialized dental care, gives Dr. Manos his drive to grow Dental Associates to be the highest quality group dental practice in the nation.
Associations, Awards and Achievements:
D.D.S., Loyola University Dental School
Periodontal Residency Program, Northwestern University
M.S., Northwestern University
B.S. Biology, University of Illinois
Member of the Academy of Osseointegration, the American Academy of Periodontology, the American Dental Association, the Wisconsin State Dental Society, the International Congress of Oral Implantologists and the Midwest Society of Periodontists
International lecturer to dental organizations around the world on dental implants and oral reconstructive therapy
Contributor to numerous medical/dental journals on the topics of dental implants, periodontics and reconstructive cosmetic dental therapy
Anthony Vastardis - Chief Executive Officer
"My job is to create a secure, comfortable and collaborative environment for our team where they can thrive and focus on our major goal – providing exceptional care to our patients."
For over a decade, Anthony Vastardis has brought strong people-oriented business acumen to Dental Associates. He believes that being in the dental industry is all about people. Through the goals and benchmarks he sets for the company, he reminds employees that our number-one goal is to help make people's lives better.
An MBA and BBA in finance and accounting led Anthony to senior leadership roles with Greyhound Exhibitgroup, Inc. and Wozniak Industries, giving him more than twenty years of experience serving customers at every level. Through these positions, Anthony refined his demand for quality in all stages of service because he understands quality directly contributes to a company's overall success.
Associations, Awards and Achievements:
MBA, University of Chicago Booth School of Business
BBA, Finance & Accounting, Pace University
Member of the Economics Club of Chicago, New York
Board Member of the Association of Dental Support Organizations ADSO
Blog Posts by Anthony:
John E. Zweig, D.M.D. - Chief Dental Officer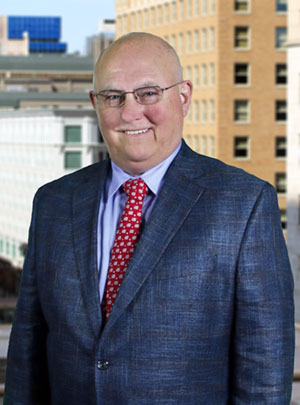 "My daily focus is the success of our patient care programs and ultimately the success of all of our providers. The rewards come from working with a committed team of professionals who put patient care and the patient experience first, and who continually seek better ways and methods to provide quality care."
Dr. Zweig came to Dental Associates 18 years ago after serving in the US Army as a dentist for 26 years and retiring as a Colonel. He brought to Dental Associates a solid background as a clinician, mentor, teacher and professional leader. At Dental Associates, he has served as a Clinic Director for most of his time, providing leadership to one of our largest clinics and contributing at the corporate level to our patient care programs, accreditation, dentist development and the application of Lean principles to our patient care activities.
In his current role as Chief Dental Officer, he focuses on creating an environment that continually enhances our patient care activities, developing our professional staff while making our practice professionally rewarding, monitoring our quality programs and maintaining our accreditation status.
Associations, Awards & Achievements:
Doctor of Dental Medicine, Washington University, St. Louis, Missouri
Advanced Education in General Dentistry, 2 year, Madigan Army Medical Center, Tacoma, WA
Fellowship, Academy of General Dentistry (Member)
Life Member, American Dental Association
Blog Posts by Dr. Zweig:
Paul Seubert, CPA - Chief Financial Officer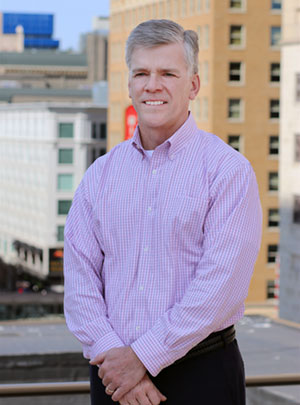 "Every day at Dental Associates is exciting because we're doing great things for people, and we're always moving forward."
With more than 20 years in the financial field, Paul Seubert ensures that Dental Associates has not only maintained stability, but remains in a position to prosper with growth that primarily benefits our patients.
Paul began his career in public accounting with the professional services firm Coopers & Lybrand. He then served as CFO for publisher Reiman Media Group. Most recently, Paul held the CFO position at Capital Returns, a distributor of pharmaceuticals. In 2006, Paul joined Dental Associates as a key player in our quality-centric mission to bring the best care possible to our patients.
Associations, Awards and Achievements:
BBA in Accounting, University of Wisconsin-Madison
Member of the Wisconsin and American Institutes of Certified Public Accountants
Donald Whamond – Chief Technology Officer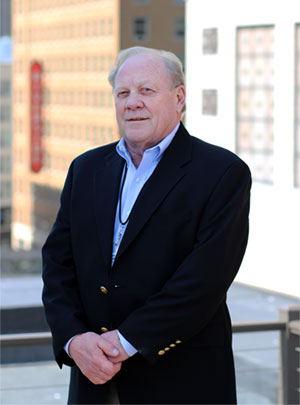 "I love bringing efficiencies to Dental Associates that allow us to grow. I like to look at the IT department as a catalyst for positive change."
With the major technological and coordination changes to business within the past 15 years, Dental Associates had a vision of becoming more technologically advanced. And in 2001, Donald Whamond spearheaded the initiative to reach that goal.
Donald spent nearly two decades as Vice President of Information Systems at Exhibitgroup, Inc., a subsidiary of a Fortune 100 company. During his time with the company, he crafted many processes that continue to aid his work today. Three years in a consulting role with Computer Science Corporation gave Donald experience developing information technology departments within various industries. He has brought that expertise to Dental Associates, advancing equipment and adding the latest technology, such as digital X-Rays, electronic medical records, and the way we communicate as a team and with our patients.
Associations, Awards and Achievements:
B.S. Mathematics, Northwestern University
Kati Grueneberg - Chief Administrative Officer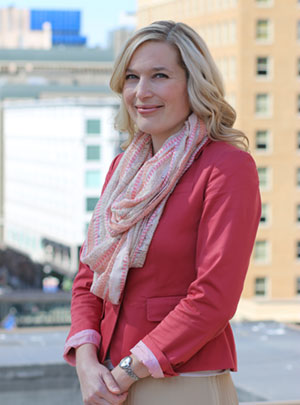 "I firmly believe that if our staff is smiling more, our patients will smile more."
Kati Grueneberg came to Dental Associates with more than ten years of customer service and accounts receivable experience, and a passion for staff satisfaction. She has been instrumental in our efforts to provide our patients with the financial services and flexibility they deserve.
Her time spent in the constantly-changing exhibit industry taught her the importance of addressing customer needs in a timely and thorough manner. As part of a national health care receivables consulting firm, Kati developed several publications that continue to serve as industry benchmarks.
Today at Dental Associates, Kati is responsible for all aspects of insurance billing, patient collections and CarePlus enrollment. She also provides strategic leadership for the organization's quality-improvement program and assists the clinics with identifying and implementing best practices. She cherishes the opportunity to give our patients access to outstanding care at an exceptional value.
Associations, Awards and Achievements:
Member of Healthcare Financial Management Association
Lean Six Sigma Black Belt Certificate from Villanova University
Associate Degree in Supervisory Management from Milwaukee Area Technical College
Angie Sadowski - Chief Human Resources Officer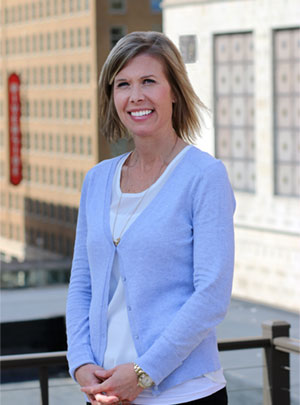 "Culture is the reason you come to work every day. This is, by far, the most enriching organization I have been a part of."
When Angie Sadowski joined Dental Associates in 2008, she was very excited about the opportunity to make a positive impact on the internal culture. With most of her years of human resources experience in the manufacturing industry, Angie knows what it's like to be in a fast-paced environment and deal with the complexities of finding work-life balance. She brought that same passion to her role at Dental Associates.
Whether it's staff satisfaction, recruitment of top talent or process improvements, Angie is dedicated to making Dental Associates one of the top employers of choice. She has a rare mix of seeing the big picture while still executing each step to complete a task. She knows that in order to be successful in human resources, you need to be approachable, hardworking and consistently elevating performance.
She persistently pushes the boundaries to improve the staff experience at Dental Associates and works hard to maintain a pulse on what the members of the team are feeling. She believes that when our staff feel their best in their work environment, they will deliver the highest level of service for our patients.
Associations, Awards and Achievements:
BA in Organizational Communications, University of Wisconsin-Whitewater
Professional in Human Resources (PHR Certification)
Member, Society of Human Resources Management (SHRM)
Member, Metro Milwaukee SHRM Advocacy Committee
Chris Meyer - Director of Labor Relations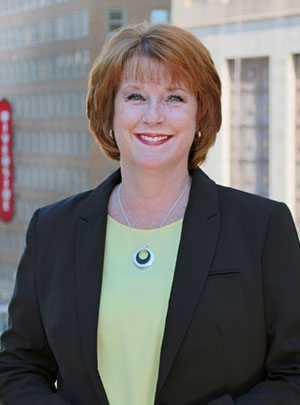 "Dental Associates has continually grown over the past 40 years, but one premise has remained constant: it's all about the people. That never has and never will change. We put our staff and patients first."
Chris Meyer's tenure with Dental Associates represents everything our company stands for: experience, growth, and a passion for people.
Since 1978, Chris has been instrumental in helping our company be a strong community player in Wisconsin. Starting with our very first clinic in Milwaukee, she's cultivated Dental Associates' strong relationship with Wisconsin communities, other local businesses and groups, and has upheld our philosophy that people make our organization unique and strong. Her experience in successfully building strong clinical and management teams with each new clinic has marked our company's success since the beginning.
Chris has held many different roles at Dental Associates, culminating in her latest where she uses her years of experience in human resources, training and development, and policies and contractual obligations to be the primary link between Dental Associates' employees, management and external groups.
Associations, Awards and Achievements:
Management Certification from Management Resource Association
LEAN certification, Fox Valley Technical College
Member, American Association of Dental Office Managers
Member, Dental Assistant Advisory Committee for Waukesha County Technical College