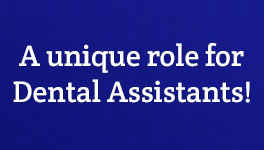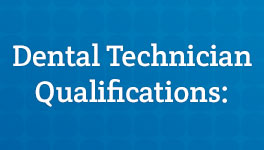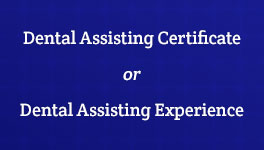 OVERVIEW
Come join an organization where we highly value your dental assistant experience, quality patient care and administrative responsibilities. Our staff members are the most important part of our practice, as their success directly determines our position as the leader in dental care.
At Dental Associates, we foster a culture which invites our patients into our "dental home" and provides our dental technicians with a career, not just a job. As a team member of Dental Associates, you will use state-of-the-art technology, experience on-the-job training exposing you to all specialty areas, and deliver an exceptional patient experience. We are a growing organization at the forefront of the dental industry and are continually expanding our footprint within Wisconsin.
The dental technician contributes to the business success of Dental Associates by providing a unique combination of clinical assistance, patient care, and administrative support. Be part of a dynamic organization that will make you proud. Learn more about our dental technician jobs below and how you can join our team!
Dental Technician Responsibilities
Clinical
Explain treatment procedures; seek clarification and understanding from patient
Review and assist patient in updating iPad medical history
Assist provider with patient education
Take patient blood pressure, X-rays and radiographs
Assist provider throughout exam including complex treatment, surgery, and all operatory-related care
Monitor oxygen levels when nitrous or IV is administered
Make impressions and fabricate crowns as instructed
Prepare and record clinical notes and charting
Prepare operatory for patient exam; sterilize instruments and disinfect operatory
Patient Experience
Establish rapport with patients by greeting them with a smile and maintaining a professional image in appearance and manner
Explain dental procedures to be performed and obtain patient signature on the patient consent form
Resolve patient concerns; answer or seek to find answers to patient inquiries
Review treatment plan cost estimate with patient; appoint future visits
Bill out procedures, collect patient balance, reconcile cash drawer
Maximize provider productivity through scheduling efficiencies
Manage phone line and schedule future appointments for dental teams
Place confirmation and follow-up courtesy calls to patient
Provide coverage for Dental Services Representatives to account for absences or high-volume periods
Administrative
Record treatment performed in patient record
Document treatment plan for future treatment
Order dental supplies
Provide coverage for Dental Services Representative to account for absences and assist during high-volume periods
Physical demands
Required to stand, sit, walk, bend, twist, squat and reach above shoulders
Must occasionally lift and/or move up to 25 pounds
Forearm reaching from waist to shoulder level and above for suction and water hoses, light fixture adjustment or while using instruments from tray or supply cabinets
Frequently required to handle, touch and hold objects, tools and controls
Required to hold or move instruments and objects in the air while maintaining the weight for a prolonged period of time
Must be able to retract/control tongue and tissue of patient
Fine finger/hand manipulation and dexterity is required for operation of dental equipment
Must ensure that all functions are performed ergonomically correctly
Regularly required to talk and hear
Specific vision abilities required by this job include close vision and distance vision, peripheral vision, depth perception and the ability to adjust focus
Education and Experience
Two years' experience in the dental field preferred
Completion of a dental assisting program or previous dental assisting experience preferred
DANB certification preferred
High school diploma or equivalent required
Compliance with state dental practices requirements
Desired Skills
Effective interpersonal skills to maintain rapport with patients, dentists, other staff members and the community
Excellent written and verbal communication skills
Clinical knowledge of dental instrumentation, sterilization techniques, and radiograph/radiation exposure control
Strong customer service skills and ability to work well on a team in a fast-paced environment
Ability to apply mathematical concepts to practical situations
Conceptual thinking abilities to recognize problems, collect data and draw valid conclusions
Contribute constructive suggestions to supervisor for clinic improvement
Must be able to multitask and work in a fast-paced environment
Possess energy, resourcefulness and manual dexterity
Ability to stand, sit and walk frequently
Benefits
In addition to an excellent compensation package, a dental technician career with Dental Associates will offer you access to beautiful facilities, advanced technologies, continuing education offerings, abundant opportunities for career growth, a dedicated support team, wonderful patients and the gorgeous state of Wisconsin.
We offer our employees a comprehensive benefits package that includes the following:
Health insurance
Dental insurance
Life insurance
Vision plan
Health savings and flexible spending account
Disability coverage
401k plan with company match
Paid time off, including paid vacation, holidays and sick time
Staff member discount programs
See our benefits page for more details regarding compensation packages.
Why Dental Associates
Dental Associates is a strong company with the resources to continually invest in our overall growth. We also invest in our talented team members through continuing education and other development opportunities. We believe that learning should continue through every stage of life, and we encourage our team members to seek additional seminars, courses and mentoring opportunities to further develop their skills.
We care about the places in which we work, and are dedicated to giving back to those communities through service and support of local events. For example, our staff at all our clinics are actively involved with programs such as Give Kids a Smile Day, Children's Dental Health Month and local health fairs.
About Dental Associates
Founded in 1974, Dental Associates is Wisconsin's largest family and dentist-owned group dental practice with over a dozen offices throughout the state and nearly 800 team members. We conveniently provide both general and specialty dentistry care so we can truly become our patients' dental home by providing all services they may need. From pediatric dentistry to specialized dental services for older adults, we focus on excellent care that is affordable, accessible and personalized. We maintain the highest level of quality, which is proven by thousands of 5-star ratings on Google, an A+ rating with the Better Business Bureau, and consistently high Press Ganey patient satisfaction scores at all of our Wisconsin locations.
Want to Join Our Team?
See the Current Job Openings box at the top of this page for our current openings. If you don't see anything listed there, use the Contact Us option.