ABOUT OUR ORTHODONTIST CAREERS
At Dental Associates, we take pride in offering our patients every dental specialty with a focus on providing the best care possible at our state-of-the-art dental clinics. Our orthodontists are highly-trained, caring and innovative. They understand that patients always come first, and work with their individual dental team including a hygienist, dental assistant and patient care coordinator to ensure that patients receive the best care and overall experience possible.
Our orthodontists embody these qualifications and ideals:
Graduated with a D.M.D. or D.D.S. from an accredited university, and have completed an orthodontic residency
Board certified by the American Academy of Orthodontics, or eligible for certification
Licensed in the state of Wisconsin, or eligible to be licensed in the state of Wisconsin
Upholds a positive and charismatic chairside manner
Maintains a strong dedication and commitment to quality patient care
Strongly values continuing education and personal development
If this describes you as an orthodontist and an individual, then we'd like to speak with you about joining our team. See the Current Job Openings section, or start a dialog with our recruiter in the Contact Us section. Read on to discover more about orthodontist jobs at Dental Associates.

Support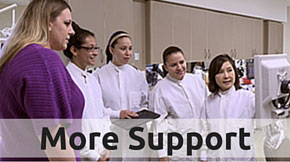 As an orthodontist at Dental Associates you will receive a wide range of support from our clinical and administrative staff, including the following:
Scheduling
Patient financial services
Staff recruitment and development
Accounting
IT support
Technical services
Clinical support
Marketing and business development
This comprehensive support allows you to focus on providing exceptional patient care.
For more information about the support we provide our dentists and orthodontists, visit our Specialty Dentists page.
Training & Continuing Education
We want you to have the best tools possible so you can start your career off on the right foot. That's why we have a six-week orientation program to help you quickly acclimate to the Dental Associates environment. This will ensure that all of our dentists, while embodying unique personalities and talents, offer our patients consistent care that meets Dental Associates' standards.
We also understand the importance you place on keeping your skills and knowledge current. Dental Associates highly values continuing education and provides ongoing company-paid training. At Dental Associates, you will always be exploring industry trends and using the newest tools and so you can provide your patients with the best care possible.
Orthodontics Innovation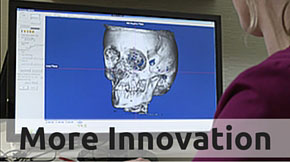 Orthodontia continues to evolve with new treatment innovations, so we collaborate with our orthodontists to stay at the forefront of the industry. Each of our modern facilities is outfitted with state-of-the-art equipment and the latest in dentist and hygienist scheduling. We also offer incomparable learning opportunities and training to our doctors so they remain experts in dentistry.
Here are just a few areas of our company's innovation:
Digital radiography
Digital impressions
Full-service dental laboratories
Electronic and paperless charting
Electronic claims processing and collection
Actively monitored patient satisfaction*
*Surveys conducted through our partner Press Ganey, the leader in healthcare satisfaction surveys.
Practice Philosophy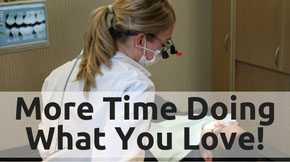 You will be a critical part of our team. Though our entire organization works together to support each other across all departments, our unique internal structure makes us a team within a team.
As an orthodontist at Dental Associates, you will benefit from having your own individual team. With this model, each of your patients will see the same dentist/specialist, hygienist, assistant and administrative support each time they visit Dental Associates, because we believe that consistency increases the quality of care we provide. Think of it as a practice within a practice. It is better for our staff, and better for your patients.
Benefits
We offer our orthodontists a comprehensive benefits package including competitive compensation, insurance benefits and more. Please visit our benefits page to learn details about our packages.
Want to Join Our Team?
See the Current Job Openings box at the top of this page for our current openings. If you don't see anything listed there, use the Contact Us option.