Canker Sore
A canker sore is a small sore on the inside of the mouth, typically on the tongue or inside of the lip or cheek. It is white in color and is categorized as an ulcer. The exact cause of a canker sore is not known, but it's speculated that a sore can appear due to trauma in the mouth, immune system problems, bacteria or viruses. Canker sores are not contagious.

Canker Sore Treatment
A canker sore will go away on its own, but you can help it to heal by carefully eating as to not irritate the sore more by reopening the affected area. Over the counter antimicrobial mouthwashes can provide temporary relief and help keep the canker sore clean, but giving it time to heal is the best treatment.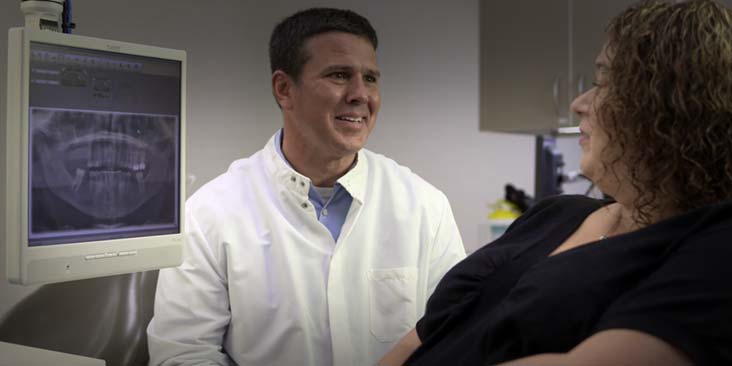 Our Services
Dental Associates offers complete family dentistry plus specialty services like orthodontics, oral surgery, and dental implants. Click to learn more.