Fluorosis
What is Fluorosis?
Fluoride is good for teeth because it helps prevent tooth decay. However, applying and consuming too much fluoride while teeth are developing can cause dental fluorosis. Fluorosis affects the tooth's enamel. Milder cases cause barely noticeable white flecks on the teeth, whereas more severe cases can include heavy staining or even very visible pitting and pocking.
Children under eight years of age are the most susceptible to developing fluorosis because their developing permanent teeth are still under the gum line and dental fluorosis damages teeth that haven't erupted yet. Once teeth have erupted, children are no longer at risk. Due to the risk of fluorosis, children under the age of three should use just a "smear" of fluoride toothpaste and children three to six should use a pea-sized amount of fluoride toothpaste.
As long as it's used in the appropriate amount, fluoride is very beneficial. The American Dental Association (ADA) strongly believes in the public health benefits of fluoridated water in preventing tooth decay, and there is no solid research showing that fluoride is harmful to the body overall.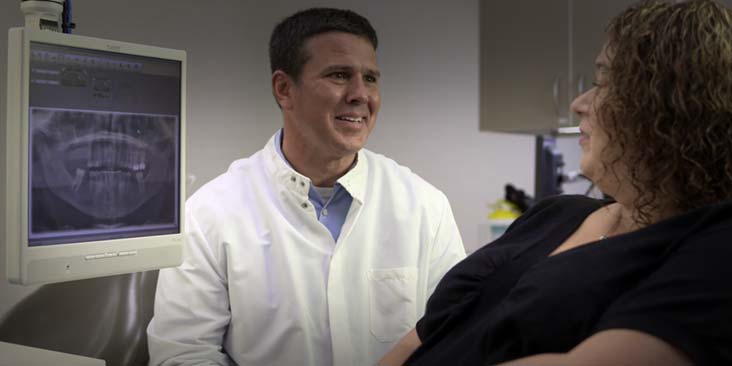 Our Services
Dental Associates offers complete family dentistry plus specialty services like orthodontics, oral surgery, and dental implants. Click to learn more.