Mouth Guards
Do I Need to Wear a Mouth Guard?
One of the easiest ways to protect teeth, face, tongue, lips, and jaw is to wear a mouth guard during sports.
Contact sports like football, hockey, boxing, and karate are high-risk sports for mouth, dental and facial injuries. But even non-contact sports like soccer, baseball, softball, basketball, gymnastics, and skating can include incidental contact that can be dangerous for your teeth. A mouth guard, which is usually worn on the upper teeth, will help protect your teeth and surrounding facial area.
A custom mouth guard is made specifically to fit your mouth. Your dentist simply makes a mold of your teeth and mouth and creates a custom mouth guard from that mold. If you or your child has braces or bridgework, a mouth guard is essential to protecting your cheeks and lips from any cuts that your hardware could cause if you get hit in the face.

Mouth Guards for Teeth Grinding
Mouth guards can also be effective if you or your child grind teeth at night. Teeth grinding can severely damage teeth, but sleeping with a mouth guard in at night can help to prevent damage such as tooth wear that results in sensitive teeth, exposed roots, and chips or cracks.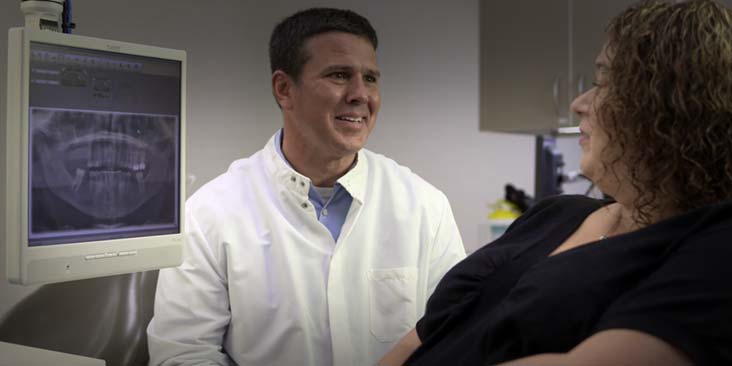 Our Services
Dental Associates offers complete family dentistry plus specialty services like orthodontics, oral surgery, and dental implants. Click to learn more.