Teething
Teething occurs when an infant's first baby teeth begin to emerge through the gums. Teething may start as early as three months or as late as twelve months. Tooth eruption is another name for teething.

Side Effects of Teething
Side effects of teething include loss of appetite, restlessness, an increase in drooling and irritability. It is also common for a child's temperature to rise slightly. If your child develops a fever or rash, contact your physician, as these are not common symptoms of teething.

Soothing a Teething Baby
If your child is experiencing difficulty coping with teething, you can gently rub their gums with a clean finger, small cool spoon, or moist gauze. A clean teething ring can also help. You can consult your dentist or pediatrician for additional tips and tricks.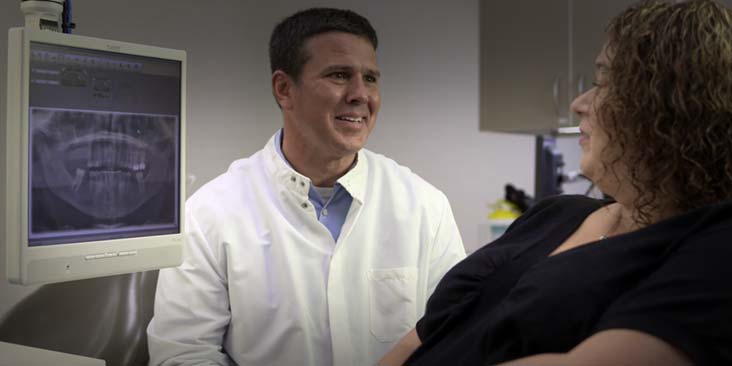 Our Services
Dental Associates offers complete family dentistry plus specialty services like orthodontics, oral surgery, and dental implants. Click to learn more.