TMJ
The joints and muscles that make it possible for you to open and close your mouth are called temporomandibular joints, or TMJ for short. The body's TMJ work in unison to help you to chew, swallow and speak without problem.
When this collection of muscles, ligaments, discs, and bones aren't working in perfect balance, severe jaw pain may result, known as TMJ disorder.
Part of your routine dental examine will include an evaluation of your jaw and confirmation that you're not experiencing discomfort in your jaw while chewing or talking. Similarly, your dentist will want to know if you're experiencing any popping or clicking, or if you have difficulty moving your jaw when you eat or speak. Early detection is important for TMJ treatment, which is typically performed by a specialist.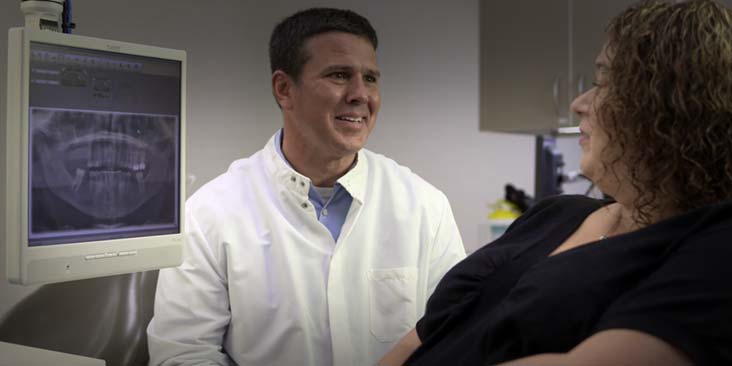 Our Services
Dental Associates offers complete family dentistry plus specialty services like orthodontics, oral surgery, and dental implants. Click to learn more.