Trench Mouth
Trench mouth is the most severe form of gum infection, extending well beyond gingivitis. With trench mouth, bad bacteria builds up in the mouth and leads to severe pain in the gums, excessive bleeding gums, and ulcers in the gums.
Fortunately, due to today's high standards or oral hygiene, trench mouth is relatively rare. However, poor oral hygiene and a lack of routine maintenance like brushing and flossing can cause infection and lead harmful bacteria to propagate quickly.
The term trench mouth stems from World War I, when soldiers in the trenches developed this oral infection.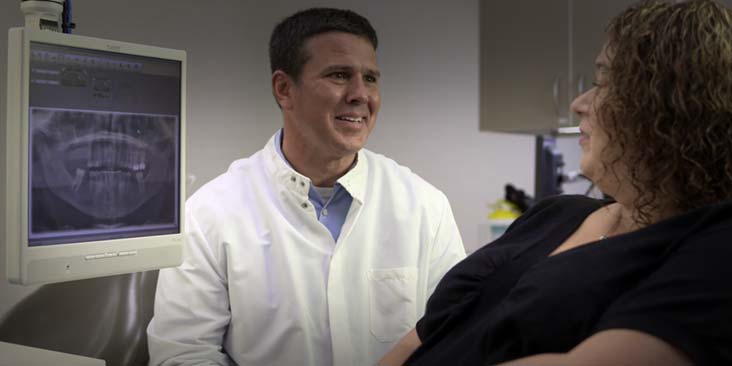 Our Services
Dental Associates offers complete family dentistry plus specialty services like orthodontics, oral surgery, and dental implants. Click to learn more.