Gingivitis
What is Gingivitis?
Gingivitis is a condition where the gums become irritated due to accumulations of plaque and tartar at the gum line. When plaque and tartar collects above the gum line, gum tissue becomes red, swollen, and may bleed easily. This is called "gingivitis," the early stage of gum disease. Gingivitis may be painless, so a person can be well on their way to developing gum disease and not know it. If left untreated, gingivitis can advance quickly to gum disease and then periodontitis—the advanced stage of gum disease.
Gingivitis is reversible if detected before it advances to gum disease or periodontitis, so it's important to visit your dentist twice a year for regular exams and X-rays.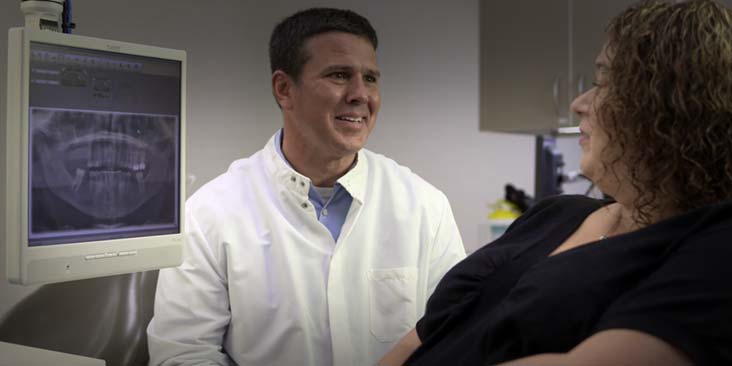 Our Services
Dental Associates offers complete family dentistry plus specialty services like orthodontics, oral surgery, and dental implants. Click to learn more.