How Dental Associates Has Evolved
We Listened to Patients and Changed to Improve Care
Dental Associates has undergone a significant change in philosophy over the past decade to improve the experience that each and every patient receives. In distant past, people would refer to Dental Associates as a factory or "dental mill" because they didn't like seeing a different dentist at each visit.
To prompt necessary change, we began by surveying our patients and listened to what they were saying. We then set out to make improvements. Read below to learn how we've evolved to satisfy the needs of our patients.

See The Same Dentist at Each Visit!
As a patient at Dental Associates, you now see the same dentist and hygienist at each visit. Your dentist, hygienist and dental assistant will build a lasting relationship with you that will result in better overall health.

Patient Satisfaction

To assure we're providing the best care possible, we survey patients using the foremost authority on patient satisfaction, Press Ganey. To help you choose the dentist that's right for you and your family, we share those survey results on our website. Visit our Dentist Reviews page to learn how you can access each dentist's ratings and read comments from their current patients.
Here's an example of how a dentist's ratings are displayed on our site:



Technology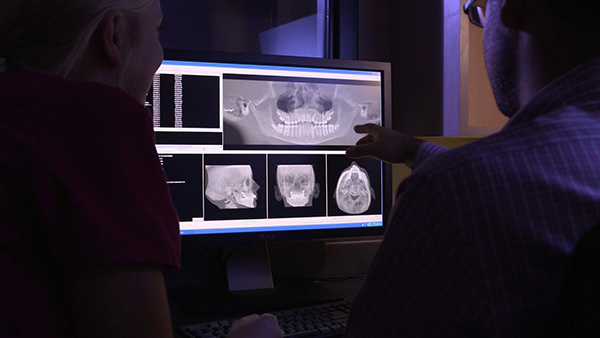 We've embraced new technologies to provide you with the highest level of dental care. From patient records to annual X-rays, we are an all-digital practice. Also, we use 3-D X-rays to provide advanced diagnosis when needed. Recently, we began using digital impressions to replace traditional impressions, which means no more gag-inducing impression material in your mouth. Instead, a digital wand provides a better patient experience and more accurate finished product. Learn more about digital impressions.

Second-Generation Family Owner Has Transformed Dental Associates
Dental Associates' roots were established in Milwaukee when Dr. John Gonis opened his first dental practice in 1974. In the mid-1980s, his nephew, Dr. Tom Manos, started his dental career with Dental Associates and later became the owner of the practice. Dr. Manos has led a transformation to improve the overall patient experience. Read more about our Wisconsin-born, family-owned journey.
Our growth to over a dozen locations is a direct reflection on our constant focus on our patients and making quality dental care accessible to as many Wisconsin residents as possible. As we've grown, we've evolved to assure we provide our patients the best oral health care in the state. We look forward to the opportunity to care for you, too.

Come Discover the New Dental Associates!
Whether you're a new patient or have visited us in the past, we would love to be your dental provider. If you're ready to get started, request an appointment below or visit our Locations page to find our dental clinic near you.