Abscessed Tooth
What is an Abscessed Tooth?
An abscessed tooth is an infected tooth. The infection may stem from tooth decay, gum disease or a cracked tooth. These issues cause bacteria into the area underneath the tooth and result in damaged pulp and the buildup of pus below the tooth at the root tip. This buildup of pus in the jawbone is called an abscess, and if left untreated, an abscessed tooth can lead to a serious infection in the teeth, gums, and jaw.
Symptoms of an abscessed tooth include pain and swelling around the affected tooth, redness in the gums, and a foul taste in the mouth. An abscessed tooth can be treated in different ways depending on the case, but it most often treated with a root canal.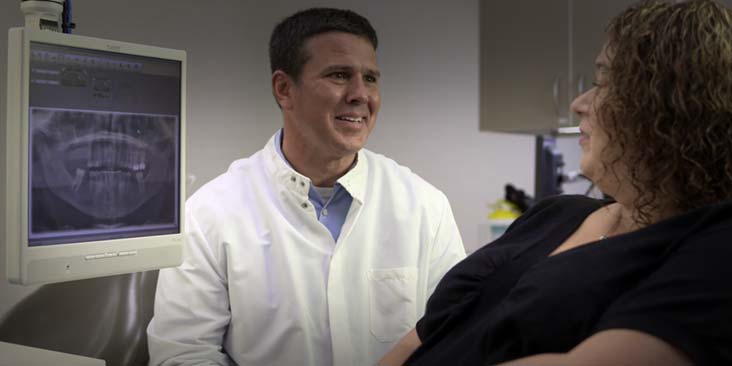 Our Services
Dental Associates offers complete family dentistry plus specialty services like orthodontics, oral surgery, and dental implants. Click to learn more.