Root Canal
A root canal procedure (also known as root canal therapy or RCT) is usually the best way to clear infections in a root canal. When dental pulp, the blood vessels and nerves found within a tooth, becomes badly damaged by decay, irreversible pain and sensitivity may occur, resulting in the need for a restorative procedure like a root canal.
During the root canal procedure, your dentist or endodontist will clean out the infected root canal and then seal it to prevent future infections.
If left untreated, an infected root canal, and subsequent abscessed tooth, can cause one or more of the following:
Swelling that could spread to other areas of the face, neck or head
Bone loss around the tip of the root
Drainage that can ooze into the gums and even through the cheek into the skin

There are two main types of root canal procedures. Learn about them here: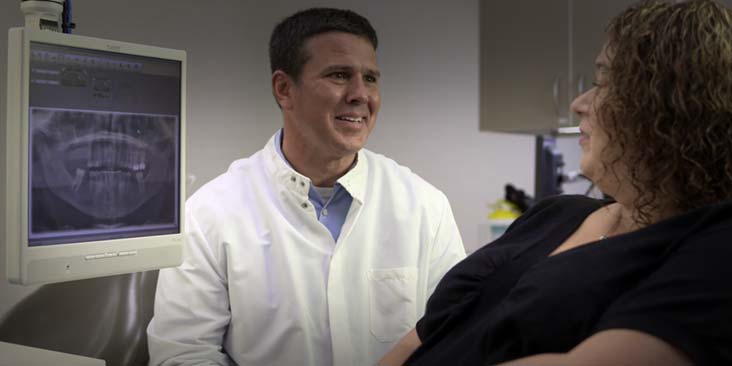 Our Services
Dental Associates offers complete family dentistry plus specialty services like orthodontics, oral surgery, and dental implants. Click to learn more.