Apicoectomy
What is an Apicoectomy?
An apicoectomy is a type of root canal procedure. This procedure is reserved for more extreme cases where the infection affects a large area. Your dentist or endodontist will remove a portion of the root tip as well as the stem of the infection. Once your dentist removes the infected tissue and cleans the entire area, the canal is repaired with biocompatible material and Gutta Percha, which is a rubber-like material that seals your tooth from bacteria and reinfection.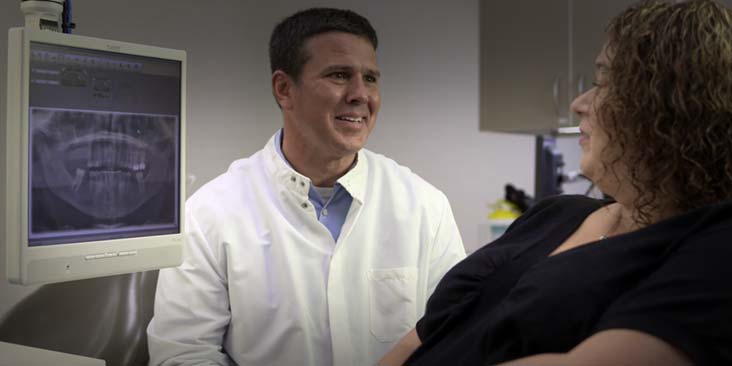 Our Services
Dental Associates offers complete family dentistry plus specialty services like orthodontics, oral surgery, and dental implants. Click to learn more.