Pulpotomy
A pulpotomy is a type of root canal procedure. Read on to learn when a dentist or endodontist may recommend a pulpotomy procedure.

Pulpotomy for a Baby Tooth
A dentist may recommend a pulpotomy when a deep cavity irritates, inflames, and infects the pulpal tissue. A pulpotomy is common in baby teeth. First, a dentist removes the decay and also the top part of the pulp chamber. Then, the dentist applies a medication to the remaining pulp and fills the open chamber will a special type of filling. A pulpotomy allows the baby tooth to stay in place and function properly until the permanent tooth is ready to erupt.

Pulpotomy for an Adult Tooth
Depending on how far the root canal infection extends, a dentist or endodontist may perform a partial root canal on an adult tooth. This procedure, called a pulpotomy, will relieve pain first through antibiotics, then through a procedure. At the initial appointment, the dentist or endodontist will administer antibiotics to reduce the infection. At a second appointment, they will remove the infected nerve tissue and clean and fill the infected canal.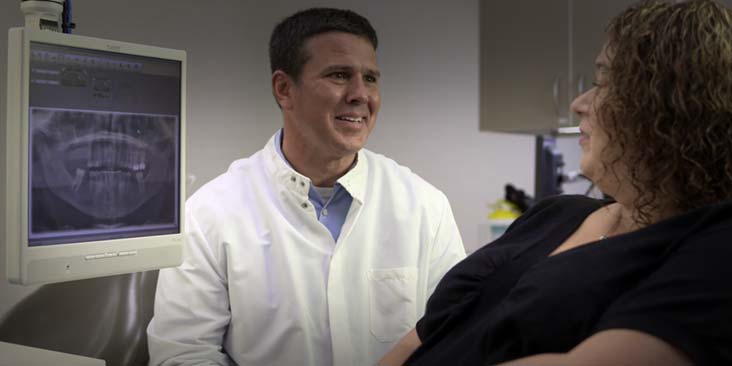 Our Services
Dental Associates offers complete family dentistry plus specialty services like orthodontics, oral surgery, and dental implants. Click to learn more.