---

Deciduous Teeth
What are Deciduous Teeth?
Deciduous teeth are teeth that eventually fall out and are replaced by permanent (adult) teeth. Deciduous teeth are also known as baby teeth, primary teeth, or milk teeth. They are important as the first teeth to allow for eating food during childhood development and to hold a place for the permanent teeth coming in later.
Deciduous teeth begin to erupt as early as 6 months and usually finish erupting before 6 years old. By keeping them healthy and cavity-free, they are placeholders for the permanent teeth growing underneath to allow for their healthy eruption.
Learn children's oral hygiene tips.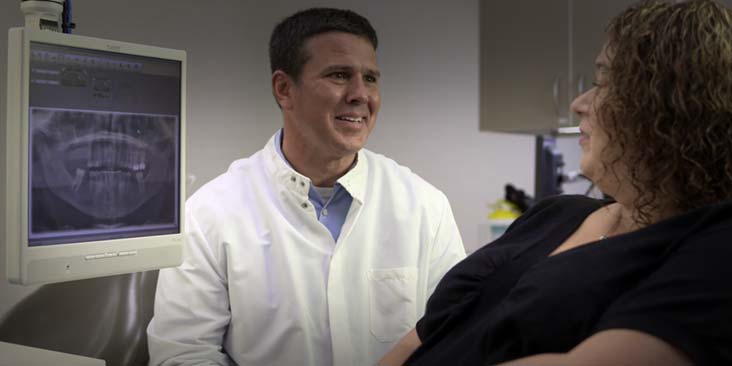 Our Services
Dental Associates offers complete family dentistry plus specialty services like orthodontics, oral surgery, and dental implants. Click to learn more.