---

Dental Anxiety
Dental anxiety and fear of the dentist is very common. Those with dental anxiety often avoid going to the dentist and therefore develop serious oral health issues due to untreated dental problems.
Having a fear of the dentist results in more than just anxiety regarding dental treatment; it poses other problems such as continuing dental health issues stemming from prolonged avoidance of care. In some cases, avoiding dental care can impact your overall health.

What to Do if You Have Dental Anxiety
It is important that you communicate your fears to your dentist and their team so they are aware and can help to set your mind at ease during your dental care. In extreme cases of dental anxiety, your dentist may recommend a type of sedation to help calm you during treatment. There are a few different forms of sedation dentistry, and your dentist can help you choose the right one for you.
Keep in mind that if a fear of the dentist keeps you from seeking treatment, your oral health may deteriorate over time. See your dentist as soon as possible and share your concerns with them so that they can provide you the care you need in the way that helps you feel most comfortable.
The caring team at Dental Associates clinics can help address your dental problems in a caring manner that will help you overcome your dental anxiety and fear of the dentist.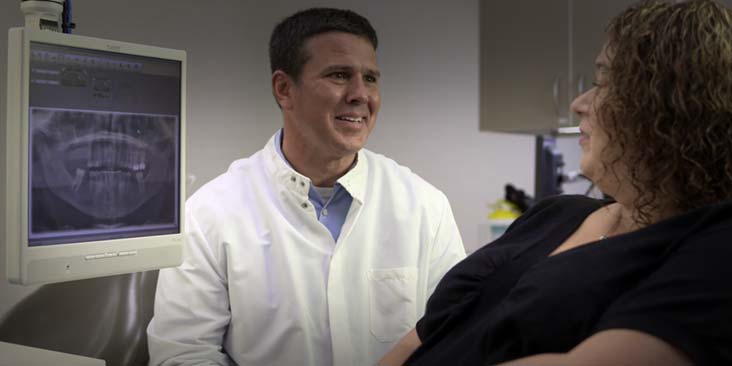 Our Services
Dental Associates offers complete family dentistry plus specialty services like orthodontics, oral surgery, and dental implants. Click to learn more.