---

Dental Home
The American Academy of Pediatric Dentistry (AAPD) and the American Dental Association (ADA) encourage the "dental home" concept, where a child's parent develops a relationship with a pediatric dentist for their children. This relationship should start no later than the child's first birthday.
Visiting a pediatric dentist as soon as a child's first tooth erupts has two main benefits: existing and potential problems that are detected can be treated sooner, and visiting a pediatric dentist early allows for your child to become more comfortable at the dentist.
The more a child visits the dentist, the more likely they will be to have a positive impression of dental visits as they grow up, and they will be less anxious about dental visits in general. Additionally, the earlier a child visits the dentist the more complete preventative care they will receive. This will ideally result in healthier teeth during their childhood years, which will then extend into healthier teeth during adulthood.
Having an established dental team, which usually consists of a pediatric dentist, hygienist and support staff, allows a core group of dental professionals to better treat a child. Because the dental team has been involved in a child's oral health from the start, they can help improve the child's growth and development, and other changes within the mouth.

Dental Home at Dental Associates
Dental Associates' teams are trained to be your child's dental home. This means that our teams will ensure your child's oral health care is offered to you in a continuously accessible, coordinated, and family-centered way. Also, because we house all dental specialties, we are able to refer your child to a dental specialist if needed. Our general dentists and pediatric dentists work in the same building as our specialists, so you have all the care you need at the same site.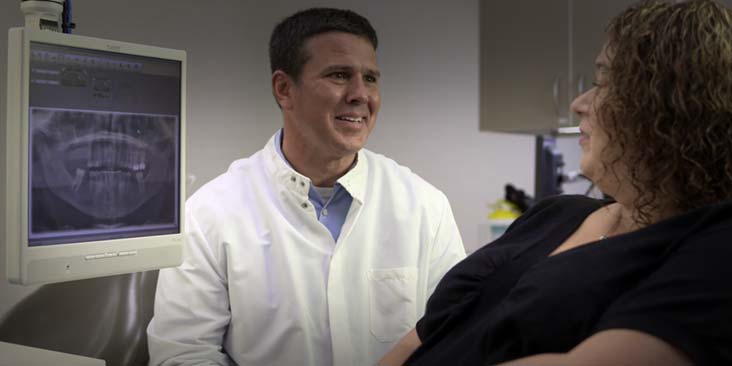 Our Services
Dental Associates offers complete family dentistry plus specialty services like orthodontics, oral surgery, and dental implants. Click to learn more.