Pedodontist
What is a Pedodontist?
A pedodontist, commonly called a pediatric dentist, is a dentist who specializes in children's dental care. They must complete additional education and experience beyond their general dentistry degree. They will then limit their practice to treating only children. A pedodontist typically sees children from ages six months to 13 years old, and will use child-friendly techniques to help the child establish good oral health from an early age.
A pedodontist will also work with the child's parent to educate how to ensure their child performs a proper oral hygiene routine, and will also discuss treatment plans for the future.
Pedodontist is a word that was used for some time to describe the specialty of dentistry devoted to the treatment of children. "Pedia-"or "pedo" means child or children, and "-dontist" denotes one who studies teeth. Since some found "pedodontist" to be confusing (they thought it meant foot doctor) the more commonly-used term is "pediatric dentist." Pediatric dentistry is an age-defined specialty that provides both primary and comprehensive preventive and therapeutic oral health care for infants and children through adolescence, including those with special health care needs.
Find a pedodontist/pediatric dentist here: Find A Dentist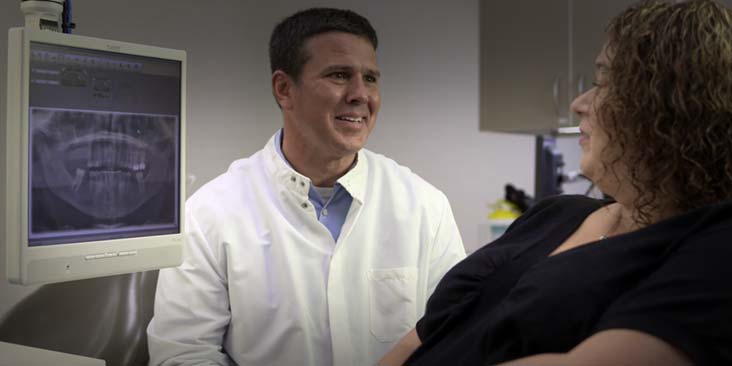 Our Services
Dental Associates offers complete family dentistry plus specialty services like orthodontics, oral surgery, and dental implants. Click to learn more.