Dental X-rays
Are Dental X-rays Safe?
Dental X-Rays are a safe and the most effective way to diagnose and detect tooth damage and disease that cannot otherwise be seen with the naked eye. Dental X-rays during pregnancy are also safe.
Dental X-ray exams are a common adjunct to a routine dental exam and are a standard of care practice. Today, dental X-ray equipment and procedures are designed to limit the body's exposure to radiation and every precaution is taken to ensure that radiation exposure is as low as possible, making the risk of potentially harmful effects very small. In fact, the amount of radiation received from a dental X-ray examination is extremely low compared to other naturally-occurring sources of radiation such as flying on an airplane.
The number and frequency of X-rays needed are determined by overall oral health, existing symptoms, risk for disease, and age. Typically children require dental X-rays more often than adults because their teeth and jaws are still developing and their teeth are more commonly affected by tooth decay than adults.

Digital X-rays
Digital X-rays are the newest and most advanced form of X-rays. Digital X-rays greatly reduce the amount of radiation produced. They are very safe and accurate, and help diagnose dental issues more quickly.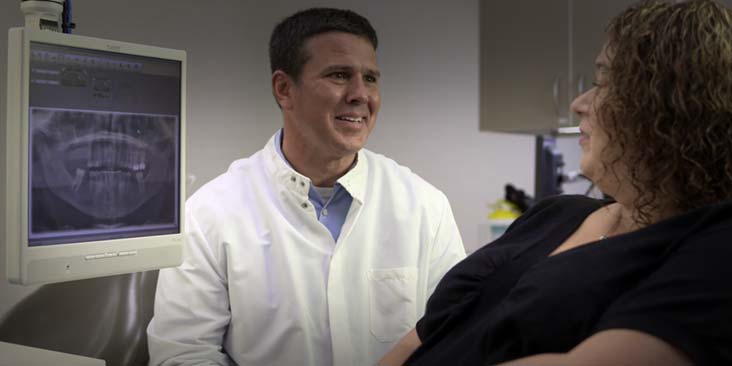 Our Services
Dental Associates offers complete family dentistry plus specialty services like orthodontics, oral surgery, and dental implants. Click to learn more.