Dental X-rays During Pregnancy
Are Dental X-Rays Safe During Pregnancy?
Dental X-rays are safe during pregnancy. In fact, it's very important to have dental X-rays done while pregnant. X-rays are an effective diagnostic tool that helps detect tooth damage and disease not otherwise visible during a regular dental exam. If there's an unseen oral health issue, it's crucial to diagnose it before it affects both the mother and the baby. Because the mouth is the gateway to the body, an infection in the mouth can spread to other parts of the body—including the baby.
The radiation produced during an X-ray won't harm the mother or the baby because the technician routinely places a lead apron and thyroid collar to protect the abdomen and thyroid.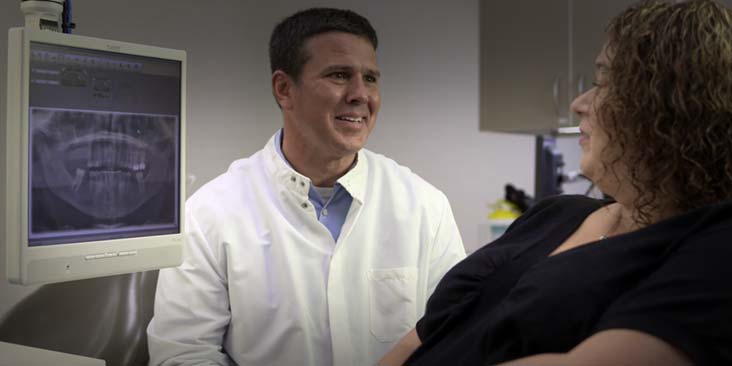 Our Services
Dental Associates offers complete family dentistry plus specialty services like orthodontics, oral surgery, and dental implants. Click to learn more.