Gum Disease
What is Gum Disease?
Gum disease (or periodontal disease) is an infection in the tissue that surrounds and supports teeth. It is also a leading cause of tooth loss in adults. The early stage of gum disease is called gingivitis. Since gingivitis is often painless, it's possible to have gum disease without knowing it. If not treated, gum disease can progress into the advanced state called periodontitis, in which the infection continues and bone can be destroyed. This can be detrimental to overall health as well and cause permanent loss of your natural teeth.
Common symptoms of gum disease include bad breath, gums that bleed easily and swollen gums, and more. Learn about the symptoms of gum disease and gum disease treatment.
There is also a proven connection between healthy gums and a healthy body. Learn more about oral health and heart health.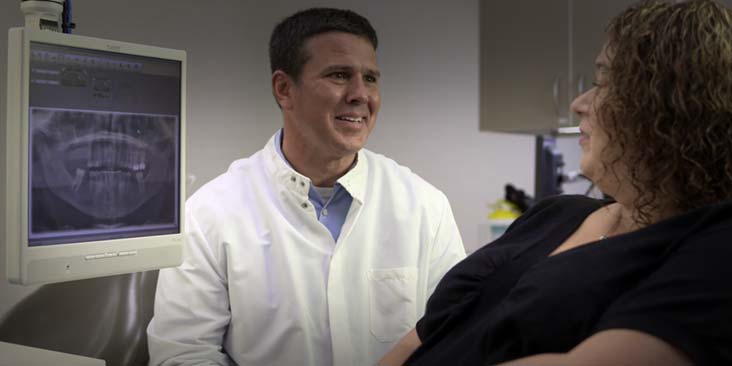 Our Services
Dental Associates offers complete family dentistry plus specialty services like orthodontics, oral surgery, and dental implants. Click to learn more.