Implant-Supported Dentures
What are Implant-Supported Dentures?
Implant-supported dentures, also known as snap-on dentures or click-in dentures, are held in place not just by the gums, but also by dental implants. This provides a great solution for loose-fitting dentures and has been life-changing for denture patients for the last 20 years.
Implant-supported dentures are sturdier than traditional dentures because they do not utilize adhesive to stay in place. Instead, snap-on dentures allow for increased confidence in eating and talking, while allowing for retain the ability to remove the denture for easy everyday cleaning.
This type of denture is removable, and you'll be able to snap it on and off as many times as needed. The snap or "clip" happens when the denture is pressed gently onto the head of the implant, which provides a removable solution and a stronger bite.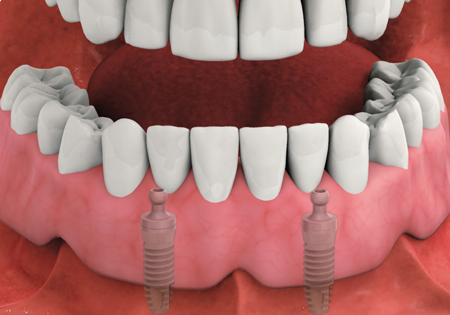 ---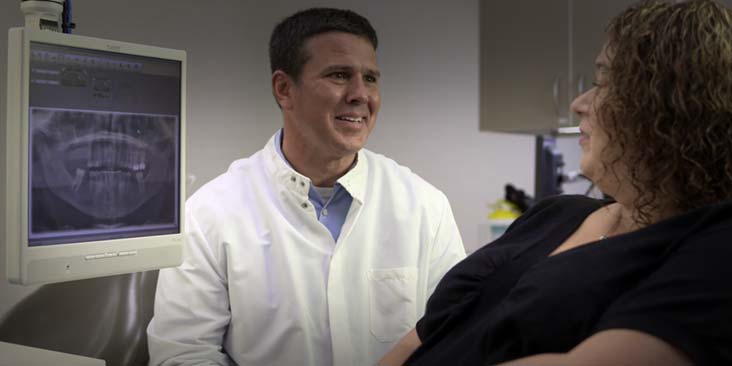 Our Services
Dental Associates offers complete family dentistry plus specialty services like orthodontics, oral surgery, and dental implants. Click to learn more.