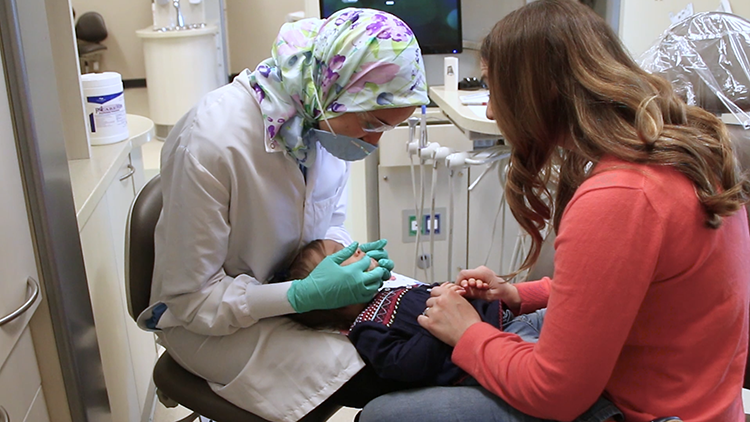 Dental anxiety in children is common, but a pediatric dentist can help to calm nerves and anxiety. One way to do this is by using the lap-to-lap technique. With this technique, your child will partially lay on your lap looking towards you during their examination, while your child's head will be in the dentist's lap. This will help ease anxiety and establish your child's trust with the dentist because you are reinforcing that the dentist is helping them instead of hurting them.
This video from the Wisconsin Dental Association shows an example of a pediatric dentist using the lap-to-lap technique to examine a child's teeth.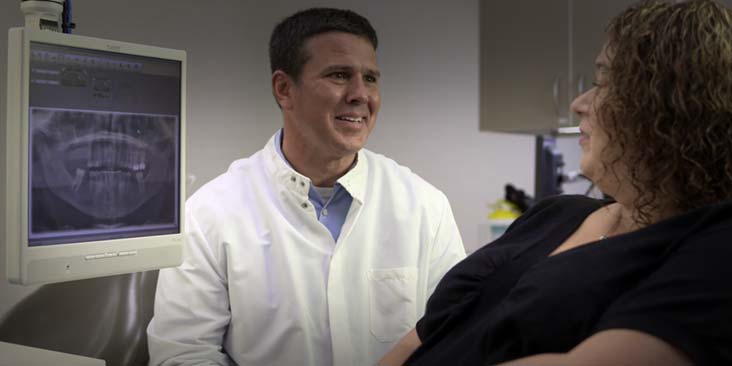 Our Services
Dental Associates offers complete family dentistry plus specialty services like orthodontics, oral surgery, and dental implants. Click to learn more.