Periodontics
What is Periodontics?
Periodontics is the dental specialty that focuses exclusively on diagnosing and treating the inflammatory diseases that destroy the gums and other supporting structures of teeth. Periodontics includes the placement of dental implants, cosmetic procedures such as gum lifts and surgeries, and other gum disease treatment.
A periodontist is a gums specialist and practices periodontics. Learn about periodontists.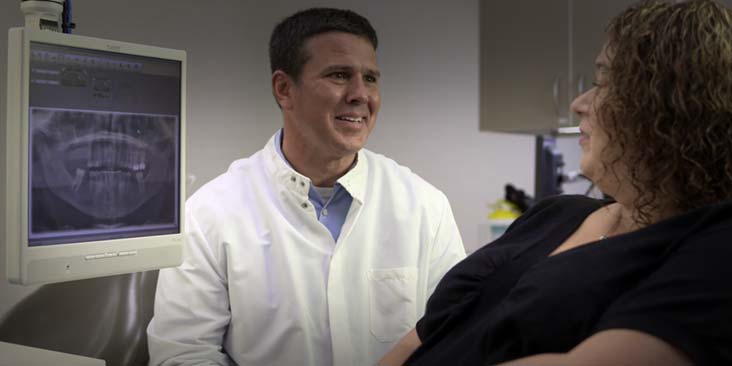 Our Services
Dental Associates offers complete family dentistry plus specialty services like orthodontics, oral surgery, and dental implants. Click to learn more.