Periodontist
What is a Periodontist?
A periodontist is a dentist who specializes in the prevention, diagnosis, and treatment of periodontal disease (gum disease). Periodontists are also trained in the placement of dental implants. Dentists must receive up to three additional years of education beyond their general dental degree to become a periodontist. In addition to periodontics procedures such as gum disease treatment and dental implants, a periodontist is also trained in cosmetic periodontal procedures, such as gum lifts to correct a gummy smile.
Learn about the dental specialty of periodontics.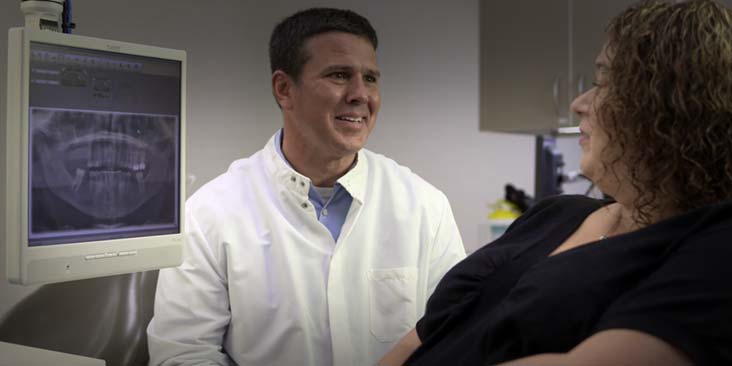 Our Services
Dental Associates offers complete family dentistry plus specialty services like orthodontics, oral surgery, and dental implants. Click to learn more.