Prosthodontics
What is Prosthodontics?
Prosthodontics is a dental specialty pertaining to the diagnosis, treatment planning, rehabilitation and maintenance of oral function, appearance and health for patients with missing or deficient teeth and/or missing or deficient orofacial tissues. The dentist who specializes in prosthodontics is called a prosthodontist.
Hear a prosthodontist explain their specialty and its function: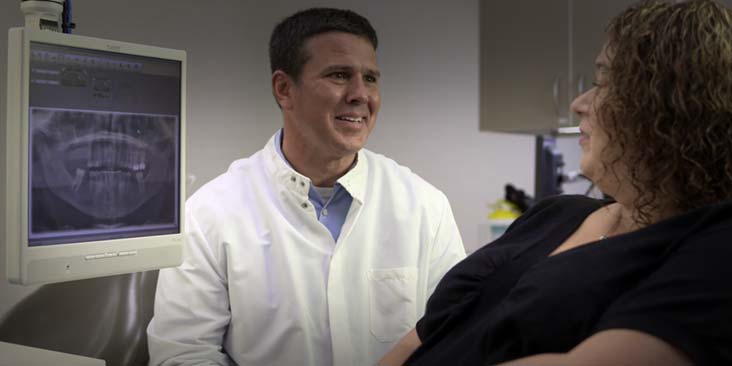 Our Services
Dental Associates offers complete family dentistry plus specialty services like orthodontics, oral surgery, and dental implants. Click to learn more.